For the first time since 2019, the Telegraph Travel Awards once again returns with some interesting results.
Every year, Telegraph readers are given the opportunity to vote for their favourite part of the world, making it easier for others to decide where to go.
Whilst the results are all interesting, it has been sad to see many countries leaving the rankings largely because of the pandemic. For example, Bhutan was voted the 4th best country to visit in 2019, but in 2023, it failed to even get a ranking at all.
Despite this, the celebrations are still on as other countries were voted in the top ten, leaving many around the world stunned by the votes.
This year, readers were shocked as Telegraph readers came together to vote for South Africa as the greatest country in the world. Toppling countries such as New Zealand, Maldives and Japan, the country that sits at the far end of the African continent packs a punch when it comes to tourism.
But before thinking about the country's appeal, diverse landscapes and tourism, credit should be given to South Africa being one of the most accessible countries in Africa. With direct flights from the UK and a small time difference – it's easy to land in Johannesburg or Cape Town without feeling jet lagged. 
Once you're in, you will truly be enchanted. We recommend making your way to Cape Town as soon as you can. Overlooked by the dramatic Table Mountain, Cape Town is a melting pot of different cultures and scenery.
As Cape Town is located on a peninsula, it is naturally surrounded by pristine sandy beaches. What's more, the imposing Table Mountain looking over the beach only adds to the dramatic and scenic experience. Make your way to Mouille Point Beach which is near the city centre. Here you can take a gentle walk, let the kids loose and enjoy a coffee at one of the cosy cafes. Alternatively, to relax and switch off, visit Long Beach, which is conveniently Cape Town's longest beach. The white-sandy beach is a delight to see and things get more romantic as the sun begins to set.
If you have more time, be sure to drive the entire Garden Route and visit Kruger National Park for some awesome sightings of the Big 5!
Whilst South Africa dropped in ranking from position three to position five in 2019, it is now back at the top beating New Zealand, a country which has been at position one for five years in a row! 
What do you think about South Africa being voted the greatest country in the world? Do you agree or disagree? Is there another country you feel deserves the top spot, or is South Africa well deserving of that title? 
Main Image Credit: Janan Lagerwall (Unsplash)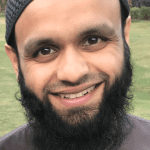 Juber Ahmed is our Digital Editor and travel enthusiast with a keen interest in Islamic history and heritage. He travels with his wife to various places around the world and writes about his experiences.
 
Juber's favourite Quote...
"The World Is a Book and Those Who Do Not Travel Read Only One Page" [Saint Augustine]