Renowned Irish singer-songwriter Sinead O'Connor passed away at the age of 56 after being found unresponsive at her home in London. Being one of the most influential artists in the world, her death has shocked the masses and has caused tributes to pour in from around the world.
Irish national broadcaster RTE quoted O'Connor's family saying: "It is with great sadness that we announce the passing of our beloved Sinéad. Her family and friends are devastated and have requested privacy at this very difficult time."
O'Connor's monumental history as an artist dates back to the 90s when she released her version of the song that was originally written by Prince. With nearly 400 million views on Youtube, this particular release of hers had everyone mesmerised.
Known as the fearless woman who sings passionately with her shaved head and simple dress code, O'Connor challenged the culture of objectifying women in the industry.
Beyond singing, O'Connor was known as someone who spoke up about topics that are usually taboo in society. After being diagnosed with bipolar disorder, she would openly speak about her struggles with mental health issues, probably with the hope that it would help others.
The Prime Minister of Ireland tweeted, "Really sorry to hear of the passing of Sinéad O'Connor. Her music was loved around the world and her talent was unmatched and beyond compare. Condolences to her family, her friends and all who loved her music."
Sinead O'Connor and Islam
In 2018, the gifted singer converted to Islam and had her name changed to Shuhada Sadaqat. In an interview on RTE's Late Late Show, she said, "I read chapter two of the Quran and I realised I'm home, and that I've been a Muslim all my life. There's a way of thinking."
She also added, "You can be a Muslim without actually being a Muslim as it's a headset [mindset]."
Sadly, many media reports have failed to mention much about her identity as a Muslim or anything about her conversion at all. Because of this, Muslim fans from around the world have expressed their disappointment as they believed that Islam was a significant part of her identity.
On October 19, 2018, O'Connor tweeted the following:
"This is to announce that I am proud to have become a Muslim. This is the natural conclusion of any intelligent theologian's journey. All scripture study leads to Islam. Which makes all other scriptures redundant."
Around the same time, the singer also posted selfies of her wearing the hijab and shared a video of her reciting the Adhan.
Despite this and despite Islam playing a huge part in her life, many mainstream media outlets have failed to mention this. 
Main Image Credit: ANDREW CHIN/GETTY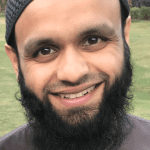 Juber Ahmed is our Digital Editor and travel enthusiast with a keen interest in Islamic history and heritage. He travels with his wife to various places around the world and writes about his experiences.
 
Juber's favourite Quote...
"The World Is a Book and Those Who Do Not Travel Read Only One Page" [Saint Augustine]