Running for ten years, the British Muslim Awards annual ceremony celebrates the great accomplishments and contributions made by Muslims from around the UK. Coming from a wide range of professional backgrounds, the event is a chance to bring to light the many great achievements British Muslims have made in the UK as well as the diversity of Muslim culture. 
The ceremony – which took place at The Marquee BMHC in Manchester on Friday 28th April – witnessed people from backgrounds such as education, culture, art, finance, charity and sport.
One such example was Anisa Karolia, who was taken aback by her huge win. In a tweet, she mentioned, "OMG! We did it! We won! Online Muslim Personality of the Year! Super honoured & totally humbled to be with some of Britain's most inspirational and awesome Muslims!"
Another example was Areeb Siddiqui who won 'Entrepreneur of the Year' and was named Creative Entrepreneur. Founder and CEO of the Kestrl Muslim Money App, Siddiqui has worked tirelessly to make it easy for Muslims to achieve their financial goals.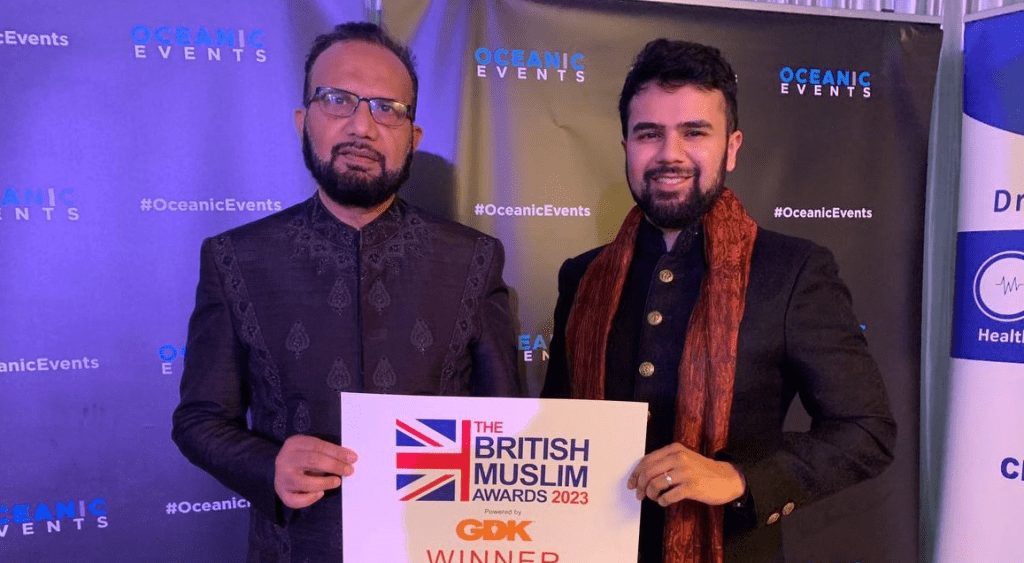 A Spokesperson for The 10th British Muslim Awards 2023 said: "Through The British Muslim Awards, we honour and uplift the achievements of British Muslims and look forward to the continued growth and success of this vibrant and dynamic community.
"By showcasing the achievements of these remarkable individuals and organisations, we hope to inspire future generations and encourage greater diversity and inclusivity across all aspects of society.
"The winners are true leaders who have inspired others, pushed boundaries, and achieved remarkable success in their respective fields. We would like to congratulate all winners and finalists."
Winners of the 10th British Muslim Awards 2023 are:
Muslim in the Community: Raising Explorers (Bradford)
Media Achievements of the Year: Shamim Chowdhury – Freelance (London)
Young Achiever of the Year: Awais Hussain – Mirpur Heritage (Yorkshire)
Charity of the Year: Medical Aid for Palestinians (London)
Religious Advocate of the Year: Maysoon Shafiq – Al Mu'Minin (Huddersfield)
Noor Inayat Khan Muslim Woman of the Year Award: Noushin Raja (Moonlight Trust)
Achievements in Law: Rabya Anwar – Keystone Law (London)
The Mohammed Sarwar Civil Service Award: Salman Desai – North West Ambulance Service (North West)
Achievements in Accounting & Finance: Mohammed Karolia – Bookkeepers of West Yorkshire (Batley)
Entrepreneur of the Year: Abu Nasir – GSV Sports Management (London)
Spirit of Britain: Blackburn Rovers FC (Blackburn)
Community Initiative of the Year: The Muslim Sports Foundation (London)
Small Business of the Year: Asif Kola Reality (Birmingham)
Man of the Year: Amir Malik – Muslim Golf Association (England)
One to Watch: Sveto Muhammad Ishoq – Chadari (London)
Leading Lights of the Year: Imran Akram – The Bipolar Lift CIC (Nottingham)
Dr Abbas Khan Services to Medicine Award: Muzzammil Nusrath – University Hospitals of Sheffield and Doncaster Hospitals (Sheffield)
Professional in Business: Waseem Nazir – Batley Law (Dewsbury)
Creative Entrepreneur: Areeb Siddiqui – Kestrl (London)
Online Personality of the Year: Cook with Anisa (Leicester)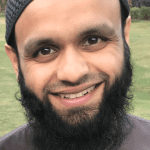 Juber Ahmed is our Digital Editor and travel enthusiast with a keen interest in Islamic history and heritage. He travels with his wife to various places around the world and writes about his experiences.
Juber's favourite Quote...
"The World Is a Book and Those Who Do Not Travel Read Only One Page" [Saint Augustine]