"Gen Zs will lead the narrative of the next phase of the development of Halal travel and will play a crucial role in championing sustainability initiatives."
Fazal Bahardeen – Founder & CEO of CrescentRating and HalalTrip
In a recently published report by CrescentRating, Halal travel was once again explored with a focus on Gen Z Muslim travellers. With Gen Z Muslims (born between 1997-2012) representing 27.2 % of the global Muslim population (1 in.4 Muslims), the narrative and landscape of halal travel will begin to look slightly different in the forthcoming years. For this reason, the report illustrates the importance of providing halal-friendly services for Gen Z Muslim travellers. 
The report tells us there are four things that form travel for Gen Z travellers; affordability, authenticity, accessibility and adaptability. These four things not only define the meaning of travel for them but have become a key part of their principles and also help in inspiring them to travel to a certain destination. 
With an emerging and younger demographic searching for a more meaningful experience when travelling, the concept of travel is a lot more than simply moving from one place to another. This report by CrescentRating hopes to provide insight so that tourism stakeholders can start preparing for the younger explorers as they embrace a different form of travelling. With 160 million Muslim travellers in 2019 alone, it is estimated that 37 million of them were Gen Zs. Why is this important? Well, with 2024 estimated to mirror the numbers of 2019, plans and preparations need to be made to accommodate the ever-growing number of Gen Z Muslim travellers.
"The influence of Gen Zs is only going to grow – in fact, given their understanding and frequent use of social media, many are already creating and guiding opinions about where to travel. Simply put, connecting with Muslim Gen Zs is fundamental to creating sustainable tourism offerings for them."
Safdar Khan – Division President Southeast Asia Mastercard
Some Key Findings
According to the report, Gen Z Muslim travellers have taken the centre stage in the discussions of future travel.
It is recorded that 36% of these future Gen Z Muslim explorers prefer longer stays between 4-6 days when travelling. What's more, 73% of them use a debit or credit card to pay whilst 57% use cash.
When it comes to searching for accommodation, it must be affordable and Instagrammable. This means being clean with aesthetically pleasing interiors and also having unique attractions close by.
The report also tells us that 85% of Gen Z Muslim travellers travel for a vacation/holiday, whilst 30% are travelling for Hajj/Umrah. It was also found that 50% of them travel during December.
In terms of spending, 60% of them spend up to USD 500 on flights, 75% of them spend up to USD 500 on meals and 67% spend up to USD 500 on accommodation. What's more, 68% of Gen Z Muslim travellers take two or more trips a year.
The report also tells us that almost 40% feel that having a mosque close by is important. What's more, 35% of them would like to see prayer rugs, the Holy Qur'an and Qibla directions in accommodations.
Around 65% of Gen Z Muslim travellers would like halal food offered within their accommodations, while 60% would like to see halal food establishments nearby.
Cultural immersion and learning about the Islamic heritage of a place are also key for many young travellers. For that reason, 60% of travellers are positively impacted by a destination that is rich in Islamic heritage.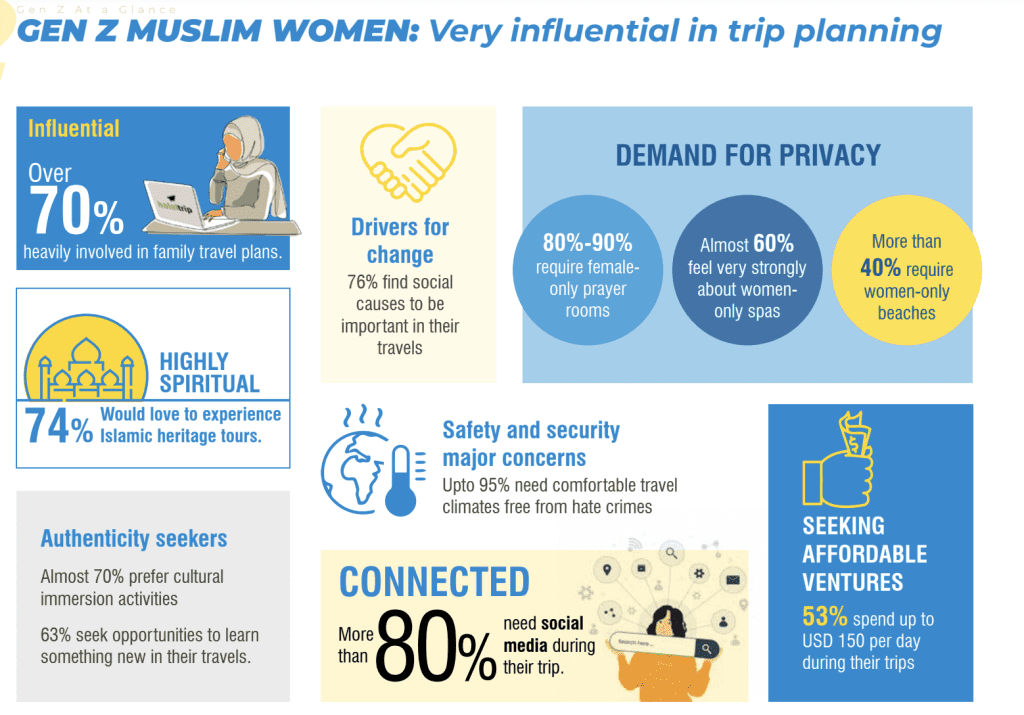 "This report presents clear, actionable findings for tourism operators around the world that can help them to capture this incredibly important demographic."
Fazal Bahardeen, Founder & CEO, CrescentRating and HalalTrip
To read the full report, click here.
Main Image Credit: Artur Aldyrkhanov (Unsplash)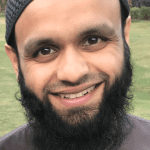 Juber Ahmed is our Digital Editor and travel enthusiast with a keen interest in Islamic history and heritage. He travels with his wife to various places around the world and writes about his experiences.
 
Juber's favourite Quote...
"The World Is a Book and Those Who Do Not Travel Read Only One Page" [Saint Augustine]