The Empowered Women Network (EWN), for the first time, will be holding an annual conference this Sunday, January 29th 2023. The conference will be taking place in Stanmore, Greater London and will explore how EWN can continue to empower British women of ethnic origin to achieve their ambitions and progress at work. 
"We are so excited about the inaugural Empowered Women Network! There are so many amazing and creative women of ethnic minority origin, and while there are big success stories out there, we want to make sure we give many more the tools they need to shine bright. It's going to be a fantastic day," commented Empowered omen Network co-founders Dr Farah Latif and Zainab Al-Kadhimi.
Inspirational speakers from diverse backgrounds will come together to describe their experiences and share their tips for success. What's more, with workshops in place, attendees will be able to learn how to maximise their productivity and succeed in their many endeavours. Those intending to start a new business will also have the chance to pitch their business ideas and proposals.
Guest Speakers
Laila Datoo, a renowned mindfulness and performance coach, is scheduled to deliver on the day. She will deliver a workshop exploring why it's important to dream big for the coming year, as well as how to transform an idea into reality in 2023.
The second workshop will be a skills-based workshop called 'Getting the right mindset for achieving your goals in 2023' and the 'Art of Pitching'. This will be delivered by Dr Farah Latif and Zainab Al-Khadimi who are both co-founders of EWN.
Saba Dad who is a Fashion Industry Expert will also be delivering a workshop titled 'Breaking Glass Ceilings: Building a Successful Career In a Competitive World'. As well as sharing anecdotes from her personal and professional story, Saba will explore the highs and lows that she experienced in the fashion industry and how that shaped her life today.
Sophia Choudry, founder and creator of Rotibox, will also be at the event. As well as sharing her success story with delegates, she will talk about her passion to keep the beautiful South Asian culture alive and inspire other women to believe anything is possible.
A Unique Event
This conference is the first of its kind and offers women from ethnic minority backgrounds the opportunity to receive world-class coaching from experts and professionals. The hope is to open minds, inspire ideas and transform the way we think about work and success. With many networking opportunities, attendees will leave with connections that will contribute to the success of their endeavours.
The conference will take place in The Grand Hotel of the Grims Dyke Hotel (HA3 6SH) on Sunday 29 January 2023 from 10 AM – 6 PM.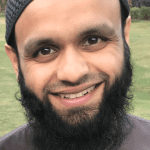 Juber Ahmed is our Digital Editor and travel enthusiast with a keen interest in Islamic history and heritage. He travels with his wife to various places around the world and writes about his experiences.
 
Juber's favourite Quote...
"The World Is a Book and Those Who Do Not Travel Read Only One Page" [Saint Augustine]