The Senegalese team has officially secured their spot in the last 16 of the World Cup after beating Ecuador 2-1. But this didn't come easy for them. In the 2018 World Cup, they were the first team to be denied such a spot. They have also had to play without their star player, Sadio Mane after he was injured on the night of the tournament. Despite all this, the Senegalese team have performed remarkably well in their matches against Ecuador and Qatar.
This is the first time that Senegal has won two consecutive matches in the first round of the World Cup.
Although Ecuador had strong possession of the ball, the defence of the Senegal team was far stronger. The crowd was tense as full-time was approaching. With only one goal in the way of finding an equaliser, Ecuadorian fans were at the edge of their seats.
Who will Senegal play next?
As England defeat Wales 3-0, they will now face the Senegalese team on Sunday 4 December at 7pm from Al Bayt Stadium in Al Khor.
Senegal was fortunate enough to win the Africa Cup of Nations this year, which means that England has some competition. What's more, the team was ranked the 18th best team in the world by FIFA after their success with the Africa Cup of Nations. The question remains; how will they perform without Sadio Mane now that he has been ruled out due to his injury?
Back in the World Cup 2002, Senegal managed to reach only the quarter finals, which means that this progression is beginning to look promising. It wasn't until 2018 that they had the chance to qualify again. Although they'll be lacking some key players including Idrissa Gueye, the team are determined to make their way through to the next round.
Main Image Credit: James Williamson – AMA/Getty Images (DK Nation)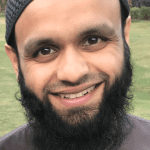 Juber Ahmed is our Digital Editor and travel enthusiast with a keen interest in Islamic history and heritage. He travels with his wife to various places around the world and writes about his experiences.
 
Juber's favourite Quote...
"The World Is a Book and Those Who Do Not Travel Read Only One Page" [Saint Augustine]