Think Bangkok and your mind wouldn't automatically think of Islam or Muslims. Whilst the capital of Thailand is well known for its party scene, ladyboys and backpackers, there's a side to the city that goes entirely missed. 
Muslims make up Thailand's largest religious minority, mostly living in the southernmost provinces of Narathiwat, Pattani, Yala, and Satun. In the 13th century, Arab traders and travellers made their way to the Malay peninsula, and through this, many in the region became Muslims. This eventually made its way to the southernmost region of Thailand and it was only a matter of time before a large part of the region became Muslims.
Today, Muslims have steadily made their way to Bangkok for one reason or the other. Many seek a better life whilst others simply travel for educational purposes. Islam in Bangkok is not a new phenomenon though. Almost 200 years ago in the early 1800s, an Indonesian-Arab trader named Musa Bafadel arrived to settle down in an area called Bangrak. Although located in Bangkok's main area, back then it was only a small village called Ton Samrong. Musa had three sons, one of whom was named Haroon. Naming the mosque after him, Musa provided the small population of Muslims with a sanctuary to practise their religion.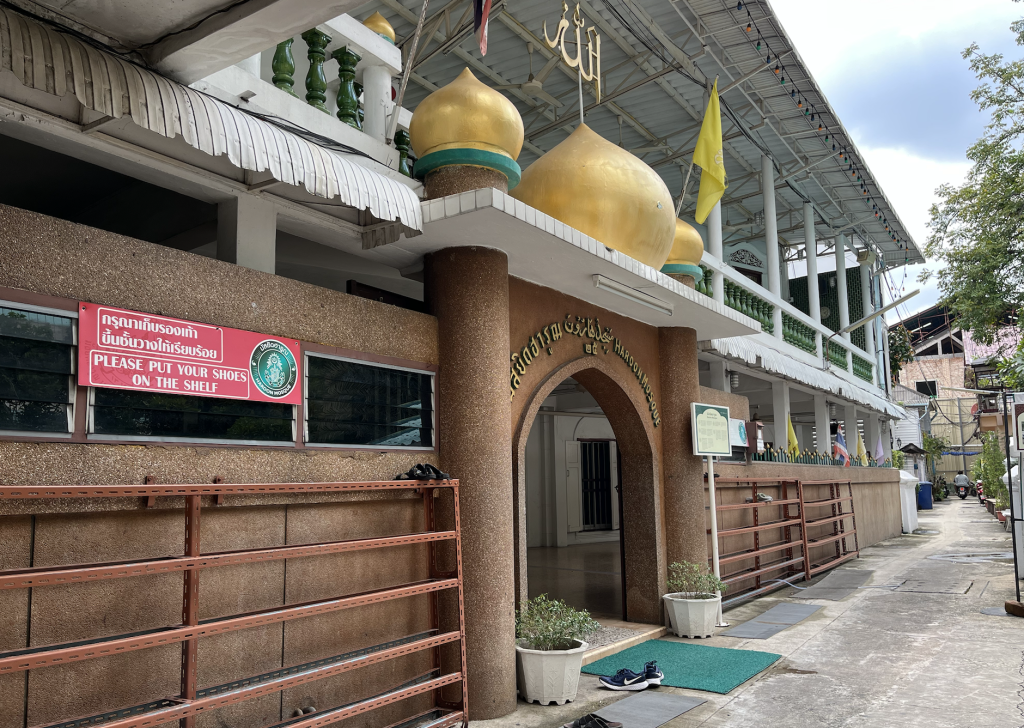 Haroon Mosque
I spoke to the caretaker, Muhajid who mentioned that this is one of the oldest mosques in the area. Many of the Muslims in this neighbourhood were born Muslim and have now set up roadside businesses. Visitors will find traditional Thai dishes here such as Khao Mok (Thai Biryani), Gaeng Gari (Chicken Curry) and Khanom Soyi (Dessert Pudding). As food is served outside their homes, it costs almost half of what you would normally pay in a restaurant. Near the mosque, we have the Chao Praya River which was where the Haroon Mosque was initially constructed with wood. However, this was relocated and rebuilt using brick and lime in 1934, with much of the wood still in place. With sermons delivered in English and Thai on Jumu'ah (Friday congregational prayers), the neighbourhood brightens up with the many locals dressed in their traditional outfits. The scent of Thai food and perfume fills the streets whilst many devour Khao Mok before praying Jumuah.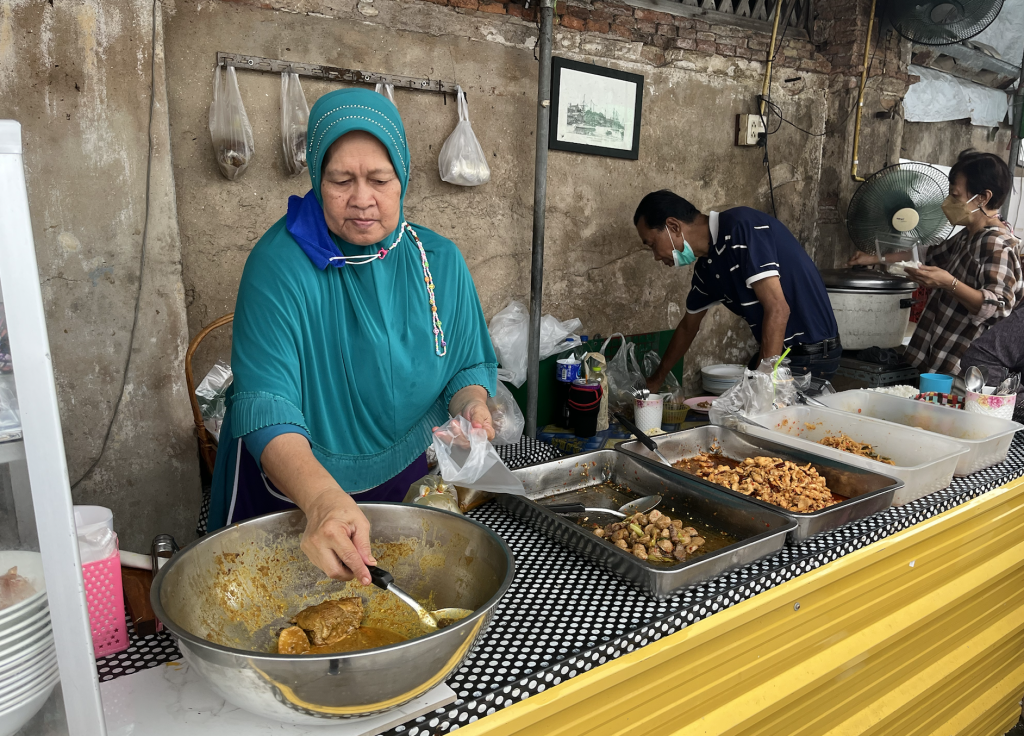 With over 170 mosques in Bangkok, Thai Muslims – for a long time now – have full liberty to practise their religion. Not only is this part of the constitution, but the Muslims are also admirably respected by all Buddhists in Thailand. With many government-funded Islamic schools and mosques, the Thai Ministry of Religion makes it a point to accommodate Muslims remarkably well.
Professing one's religion, race and culture has been a part of the country's ethos and constitution for a long time. Did you know that the word Thailand means 'Land of the Free'? Unknown to many, this is the reason why many Muslims feel more at ease here than in some Muslim countries.
Bangkok is Steeped in Islamic History
Located in the Wat Arun area, we find the Tonson Mosque. Dating back to the year 1628, Tonson Mosque is believed to be the oldest mosque in both Bangkok and Thailand. Across the Bangkok Yai canal, we also find the Bang Luang Mosque. Constructed solely for the Thai Muslim community in the late 1700s, this mosque is the only mosque that was constructed with a Thai influence. Aesthetes are encouraged to visit the mosque, as it represents the perfect example of Islamic and Thai architecture.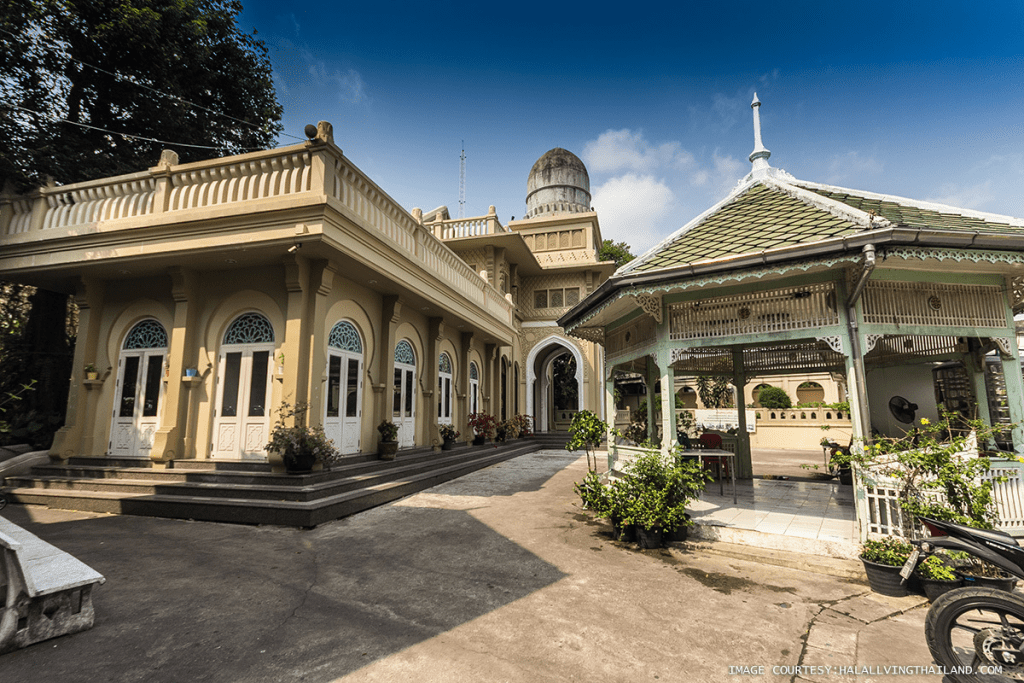 Bangkok may not have a large Muslim population like many other districts, yet the mosques reveal an interesting narrative. Muslims never settled down until they had built a mosque, which tells us that these scattered neighbourhoods were once – and many still are – home to a thriving population of Muslims.
Main Image Credit: www.royalthaitraveltrading.com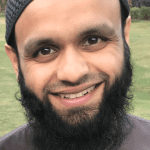 Juber Ahmed is our Digital Editor and travel enthusiast with a keen interest in Islamic history and heritage. He travels with his wife to various places around the world and writes about his experiences.
 
Juber's favourite Quote...
"The World Is a Book and Those Who Do Not Travel Read Only One Page" [Saint Augustine]