Influential Muslim scholar, Sheikh Yusuf al-Qaradawi died at the age of 96 on Monday morning, according to a statement by the International Union of Muslim Scholars (IUMS).
Born in Egypt, Qaradawi was a highly-respected authority and cleric who made his home in Qatar. He was also notably known for founding IUMS – an institution that united Muslim scholars from around the world.
Regarded as one of the most renowned Muslim scholars in the world, Qaradawi contributed massively to the scholarly works of previous generations. Educated at Azhar University in Cairo – one of the most reputable religious institutions in the world – he completed his higher education, postgraduate studies and PhD here.
Al Jazeera mentions that Qaradawi authored over 120 books and more than 50-60 other publications that spoke to a large section of the global Muslim community. To many, he was one of the most internationalised scholars for Muslims as he seldom limited his reach when propagating. Touching on issues affecting Muslims today, Qaradawi helped many to overcome modern-day challenges.
According to Anadolu Agency, Turkish President Recep Tayyip Erdoğan made a statement about Qaradawi in which he said, "al-Qaradawi displayed the "most beautiful example" of how a Muslim should live, and that the late scholar never compromised on what he believed in throughout his life."
A supplication was made on his official Twitter account which reads: "We ask God to raise his ranks in the highest ranks and to join him with the prophets, the truthful ones, the martyrs and the righteous. And those are good companions. And to make the sickness and harm that befallen him raise his ranks. Oh God, Amen."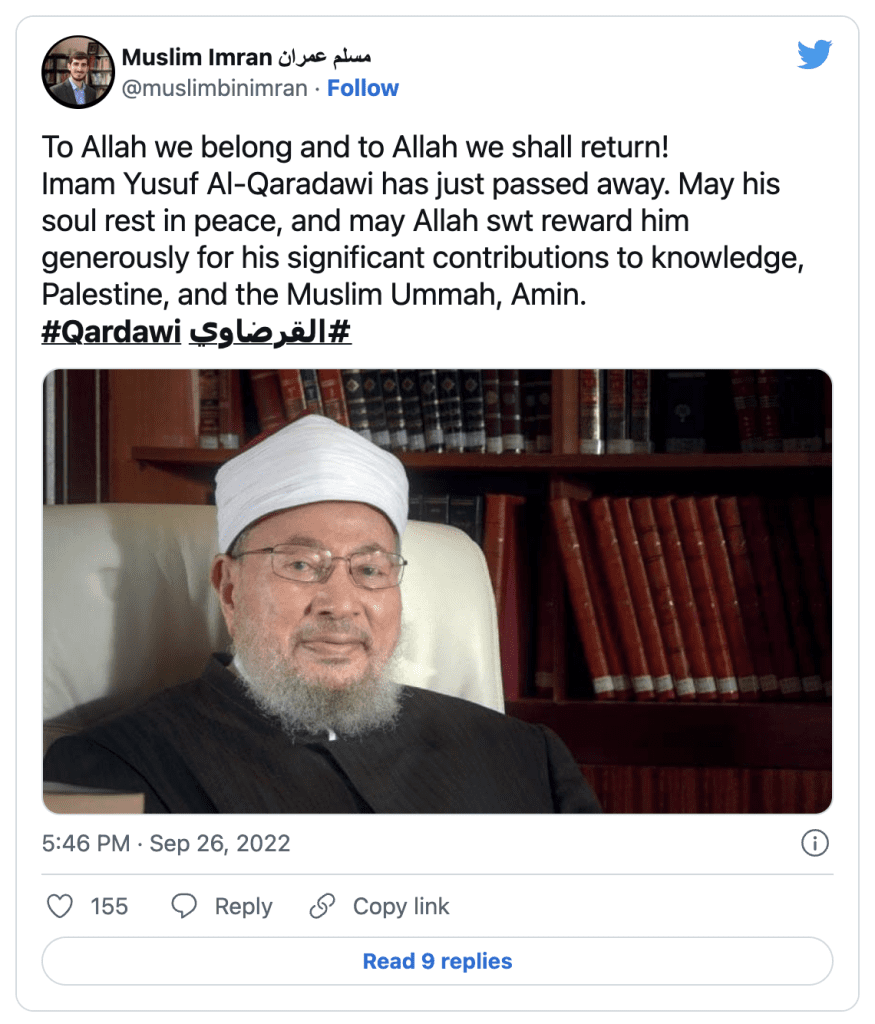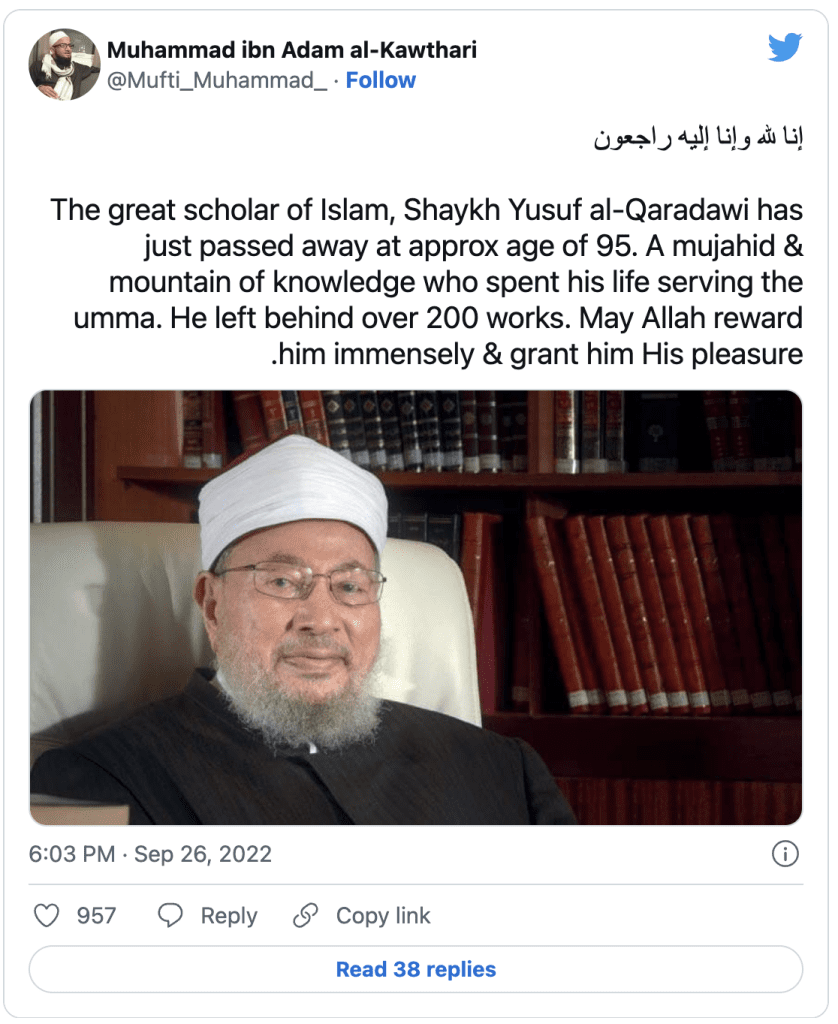 Main Image Credit: thecognate.com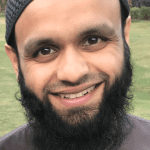 Juber Ahmed is our Digital Editor and travel enthusiast with a keen interest in Islamic history and heritage. He travels with his wife to various places around the world and writes about his experiences.
 
Juber's favourite Quote...
"The World Is a Book and Those Who Do Not Travel Read Only One Page" [Saint Augustine]