A Celebration of Outstanding Travel Storytelling from Around the World
Explore the world through this beautiful collection of the finest travel writing published in British media in the 21st century – as judged by some of the most respected travel writers in the world: Levison Wood, Monisha Rajesh, Jessica Vincent and Simon Willmore.
The world has changed. But our desire to explore new places, meet new people and live a life outside our comfort zones, whether that be swimming below the ice of Lake Huron or trusting in the kindness of strangers in Bolivia, remains stronger than ever. The Best British Travel Writing of the 21st Century is a collection of 30 outstanding travel stories published in British magazines, newspapers and journals over the last two decades.
Through the words of some of the world's most talented storytellers, you will paddle the fearsome rapids of the Congo's River Lulua, make new friends aboard Iraq's night train, and soar high above Antarctica's melting sea ice. Closer to home, you'll discover a shared identity along the England Coast Path, go in search of Noah's Ark in Armenia, and find bliss on remote Sicilian islands.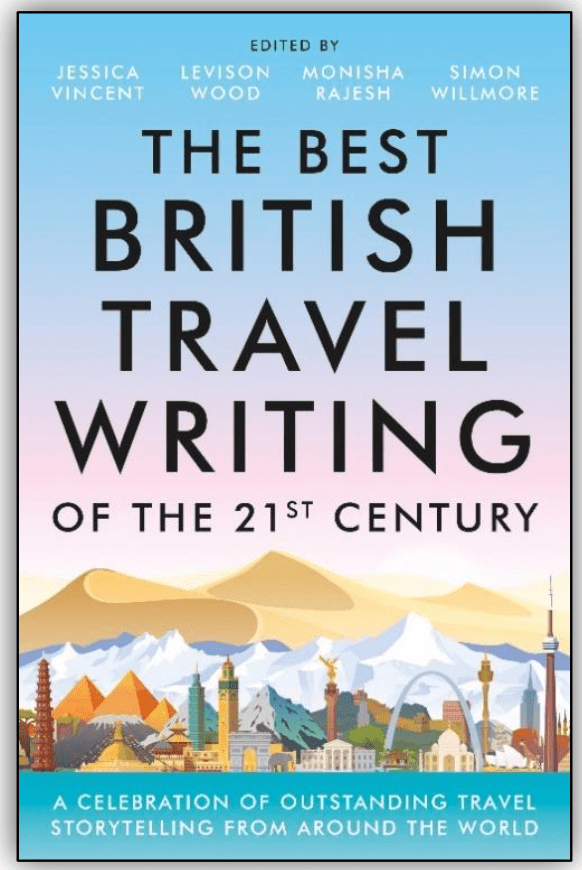 The Best British Travel Writing of the 21st Century is an ode to travel and all that it offers, but it's also a celebration of a genre that brings the world closer to us. At its best, travel writing encourages empathy and inspires change. Join our award-winning writers in marveling at the power and beauty of travel, and let them inspire you to fall in love with the world all over again.
Jessica Vincent is a multi-award-winning travel journalist whose work has appeared in National Geographic Traveller, BBC Travel, CNN, The Telegraph, The Independent and more. Jessica is the current Global Travel Writer of the Year, and has been nominated for three more travel journalism awards, including Specialist Writer of the Year and Best Wider World Feature, in 2021.
Featured writers include:
Tim Hannigan ● Charlie Walker ● Ash Bhardwaj ● Amelia Duggan ● Lola Akinmade Åkerström ● Emily Garthwaite ● Karen Edwards ● Lizzie Pook ● Sophy Roberts ● Tharik Hussain and many more.