It's Ramadan, Ramadan Mubarak!
As promised, just like last year, we will be promoting a yummy recipe for you to create at home for Ramadan. Our daily dose of inspiration has been put together by Britain's amazing chefs, bloggers, vloggers and you!
To submit a recipe for our daily Ramadan food diaries promotions – please email editor@britishmuslim-magazine.com and we will make sure your recipe is included in our daily inspiration!
To kick start 'Ramadan' check out our Editor in Chief, Natasha Syed's recipe for creating amazing Naan Bread!
Make your own flatbread from scratch. The ideal accompaniment to any curry dish, this naan is kicked up a notch with the crunch of sesame seeds.
Ingredients
Plain flour 500g
Caster sugar 1 rounded tbsp
Salt 1 tsp
Baking powder 1 tsp
Milk 220ml-240ml
Vegetable oil 4 tbsp
Sesame seeds 8 tbsp, mixed black and white
Butter 2 tbsp for serving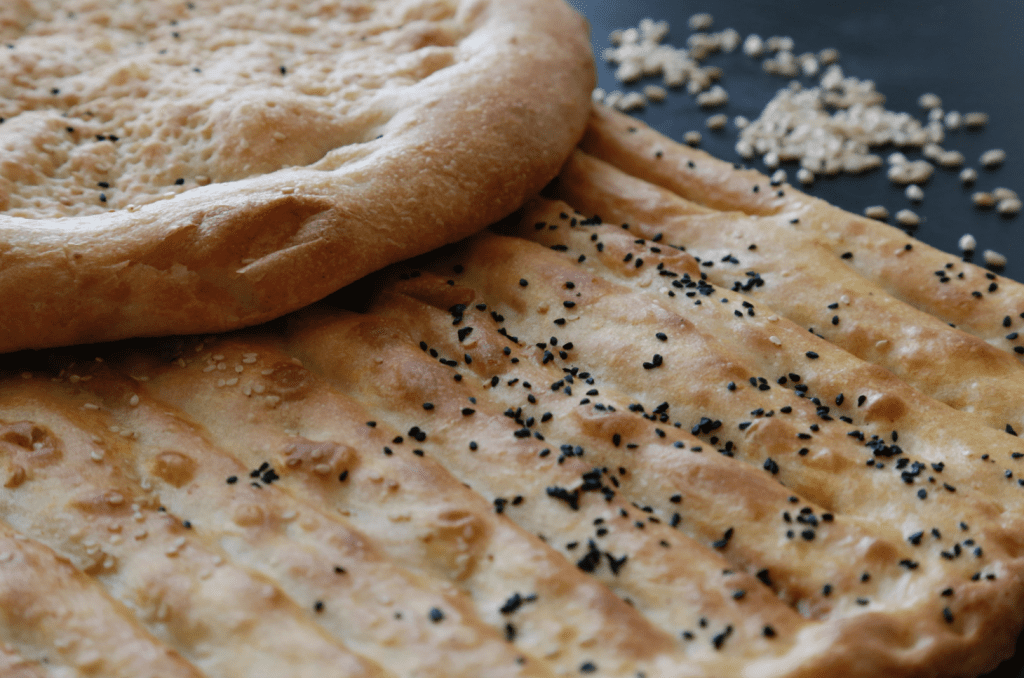 Method
STEP 1
Sift the dry ingredients together. Mix the milk and oil. Make a well in the centre of the dry ingredients and pour in the liquid.
Slowly mix together the dough by working from the centre and incorporating the flour from the edges of the well so that you have a smooth, soft dough.
Knead well for 8-10 minutes, adding a little flour if the dough is too sticky. Put in an oiled bowl, cover with a damp tea towel and leave in a warm place to rest for 30 minutes.
STEP 2
Heat the grill and put a heavy baking sheet on the upper shelf of the oven.
STEP 3
Divide the dough into 10 balls and thinly roll each to a large teardrop shape. Sprinkle over the sesame seeds and press into the dough with damp hands.
Put the naans on the hot baking sheet and grill for just 1-2 minutes or until they are golden and have puffed up. Brush with butter and serve hot.
Well done, enjoy!
Image credit – Syed F Hashemi