Fighting as Warrior Princess, this quietly spoken woman entered the world of kickboxing when it was virtually unthinkable for a Muslim girl to participate in such a sport. 
As a result she has become a role model for countless Muslim girls, becoming captain of the UK Muay Thai kickboxing team, a gold European Championship meld and a professional World Kickboxing Association world title.    
"I had always been fascinated by martial arts. My uncle used to watch Bruce Lee films and I sat in a corner of the living room watching them with him. I fell in love with kickboxing when I attended an after school martial arts club at my school. It was the only session held there and I decided to join a gym to learn more. I got a part time job in a chemist to pay for the sessions. I would wake up extra early on Sundays to do the chores, and then politely ask my Mum to go out to the gym. My parents thought it was aerobics or running. They didn't know it was kickboxing and I kept it a secret," Ruqsana explained.
" Kickboxing gave me an outlet to express myself, discipline and focus. By learning new skills though Thai boxing, it helped me be a better student and daughter. "
Keeping it secret did pose problems.  Ruqsana was frequently bruised during training.  Leggings and trousers helped hide some bruises, but ones to her face were much harder to hide even when wearing a hoodie. "You could find ways around it. Luckily my sister would help me out, especially at times when I was really exhausted," she admits.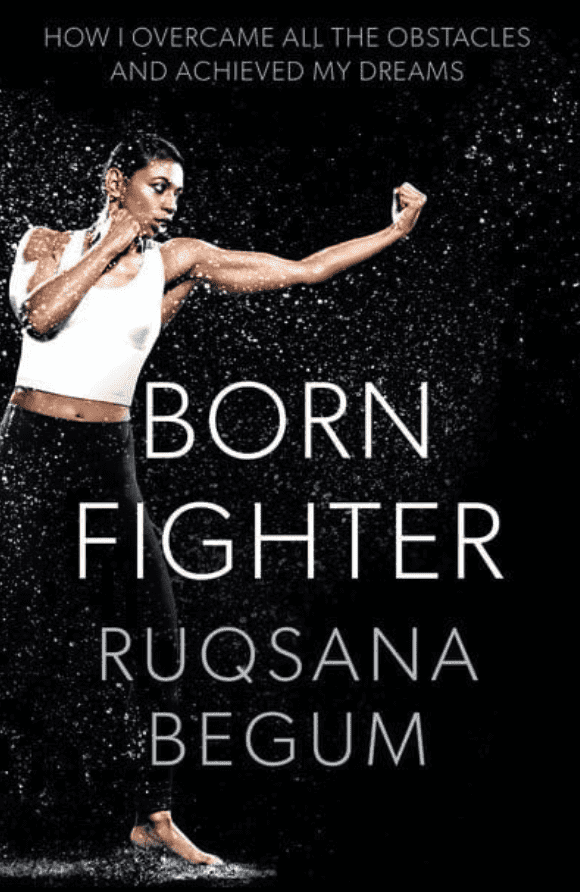 After successfully graduating with a degree in architecture from the University of Westminster, her parents arranged her marriage to someone from a similar background. "It was a disaster. I felt it was something I had to do to live up expectations. I was working a demanding job in an architectural practice, then expected to do all these ''female duties'' when I went home. I had no outlets, no kickboxing and it became too much for me. I became really depressed and had panic attacks. After fainting, my GP said I should go to my parents to recuperate. I was totally exhausted, in bed for months and on antidepressants. My parents noticed that my husband's family never came to see me, instead filed for divorce."
This proved to be a turning point in Ruqsana's life. When she had gained some strength, she decided that her priority had to be getting her health back and that she wanted to go and train again. She took her parents to the gym and showed them around.
"They were not disapproving and saw it as beneficial. I went from strength to strength, taking part in championships and winning."
In 2010 she became the British Atomweight 48-50 kg Muay Thai kickboxing champion. One year later she was the European champion – a success that was against all the odds since she was now battling a new illness:
Myalgic Encephalomyelitis (also known as chronic fatigue syndrome).   
Pre- order the next issue of BRITISH MUSLIM MAGAZINE to read the full interview.