Malaysia
Malaysia is a pioneer when it comes to the holiday industry catering for Muslims. Throughout the country, including the capital Kuala Lumpur, you'll find cheap yet tasty halal dishes. With the cuisine differing enormously from what you will find in the UK, it's a great opportunity to try out new foods. What's more, the country is landscaped with jaw-dropping natural beauty. Being a tropical country, you'll find many national parks, islands, trekking paths, forests and waterfalls. There's just so much to see and do. You can also stay at some of Malaysia's best hotels, which are, in the majority, Muslim owned, with some featuring private pools and spas.
Andalucia
If you are thinking about staying in Europe, head for Andalucia, the southernmost region of Spain. Rich in history, nature and exquisite food, you'll never run out of things to do here: For beautiful architecture, head over to the Alhambra Palace in Granada. Next, head to one of the first Mosques established in Cordoba and be mesmerised. Then make your way to Madinat Zahra. Once a palace the size of a city, this place is now in ruins and visited by masses. Head to Seville to climb one of the tallest minarets in the world. If you are looking to relax and unwind, make your way to any of the sandy golden beaches of the region.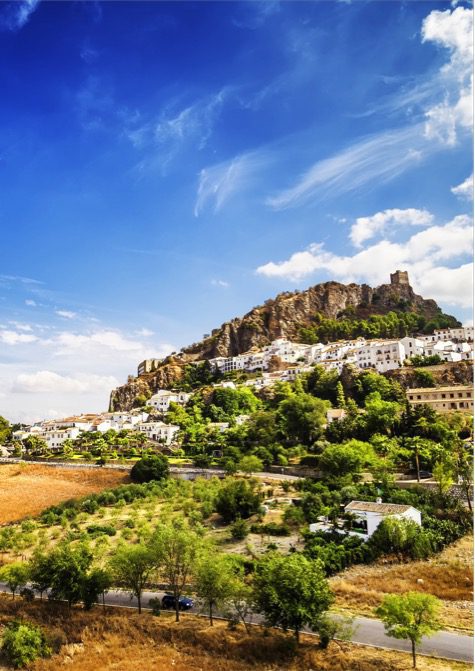 Macedonia
Once ruled by King Alexander the great, along with the Ottoman Empire, Macedonia boasts rich heritage and history. Although landlocked by five other countries, Macedonia still provides beaches and a coastal setting. Thanks to Lake Ohrid, visitors can enjoy boat rides and swimming, or you can visit the beautiful landmarks around Ohrid city. With great transport links, you can head over to the capital Skopje for a city break and visit the statue of Alexander the Great, or take a trip to Tetovo to visit the beautiful Sarena Mosque – also known as the decorated Mosque.
Turkey
With a large population of Muslims, Masjid's in every corner, halal food and striking scenery, Turkey is the place to be. A common honeymoon destination for newly-wed Muslims, the country covers a large area of land that caters for beach holidays, city breaks and historic tours. Turkey also has excellent currency exchange rates, making it an affordable destination. Visit Istanbul for its history, mosques and vibrant community, or head over to Konya – the resting place of the world famous 13th-century Persian poet, Rumi. If you are looking for a beautiful and sunny beach destination, head over to Marmaris, Fethiye or Antalya, located in Southern Turkey. With the opportunity to visit multiple destinations within Turkey with very affordable domestic flights, combining a city break with a beach break within one holiday has never been easier.
Dubai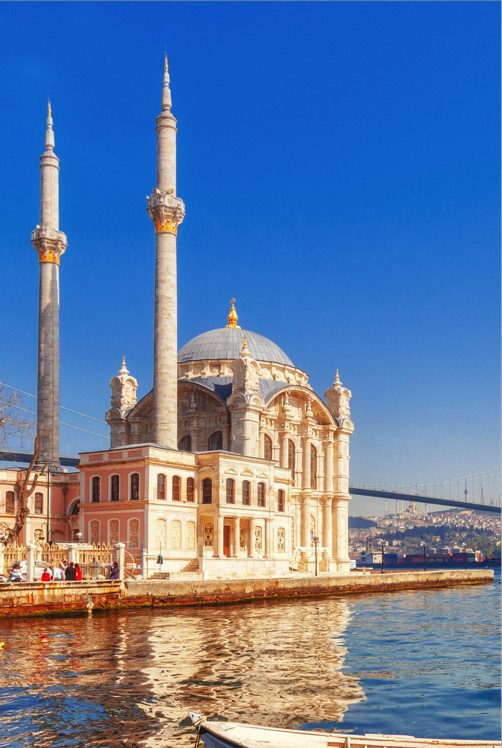 A popular destination for Muslim travellers from around the globe, Dubai goes the extra mile in ensuring that you leave having had an unforgettable experience. With the hustle and bustle of traders in market places, easy to access Halal food, cheap transportation and direct flights from the UK, Dubai has seen a rise in Muslim tourists overtime. Lie in the vast desert and watch the stars sparkle or head over to some of the most elegant malls in the world for some late night shopping. If you want to enjoy a romantic evening together, take a late evening stroll along the Jumeirah Beach. After working up an appetite, visit any restaurant of your choice as Halal food is abundant. As dawn breaks, make your way to some of the most modern yet elegant mosques in the world.