Upon arrival in Larnaca, visitors can't fail to notice the Larnaca Salt Lake. A flocking place for flamingos, this lake is not far from a palm grove, which surrounds an interesting landmark. Nestled on the shore of the lake is the Hala Sultan Tekke Mosque. What makes this place special is the person resting within the complex. Referred to as the Pious Woman's Grave, in it rests Umm Haram, the maternal aunt of the Prophet Muhammad (PBUH).
After arriving in Cyprus with one of the first expeditions of Muslims, Umm Haram, upon mounting a mule, fell and yielded up her soul. Buried in the spring of 649 AD, nothing was known about her tomb until 1760, when her grave was discovered by dervishes who had come to meditate. The tomb was then enclosed within wooden barriers and, upon requests being made by the dervishes, has been continuously well maintained. The current mosque was constructed in the 19th century.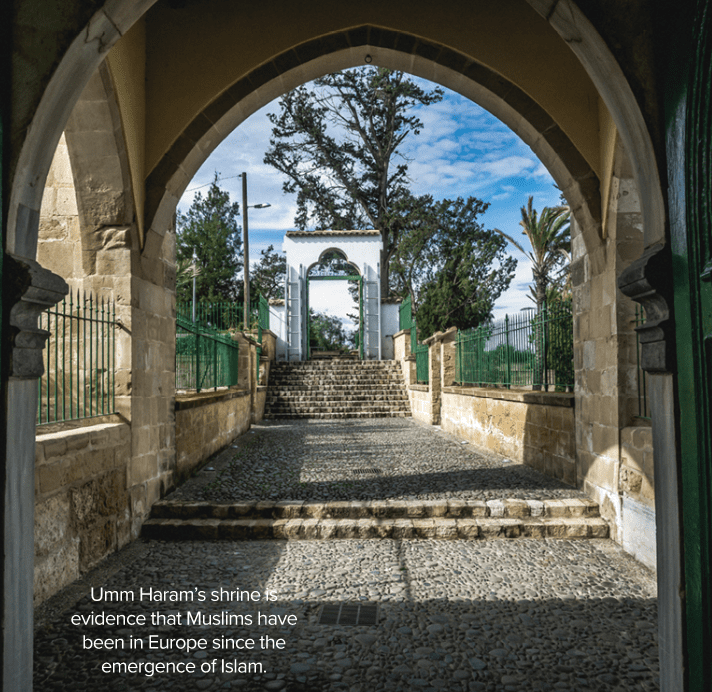 With the Mosque now listed as an ancient monument, it no longer functions as a mosque. This means visitors are welcome, within tourist visiting hours. As the mosque is closed during the early hours and late evening, morning and evening prayers are not performed there. Within the charming complex visitors will find picturesque gardens, a view of the lake, living quarters, a cemetery, a water fountain and the famous tomb.
Umm Haram's shrine is evidence that Muslims have been in Europe since the emergence of Islam. Today, visitors from around the world come, not only to admire the beautiful ornamental architecture of this Mosque, but also to pay their respects to this noble, yet courageous woman.
You can visit Hala Sultan Tekke whilst on vacation in Cyprus or even whilst on a layover in Cyprus. Whatever the case; be sure to give yourself at least 3-4 hours.
By Juber Ahmed