Antalya is the fastest-growing city in Turkey, and tourists from around the world are discovering its fabulous mix of great beaches and traditional Turkish culture. Kids will love the Beach Park, which features Aqua Land (a waterslide-fanatic's dream) and Dolphin Land (home to dolphins, sea lions and white whales). Make sure to explore the old town centre and to see Hadrian's Gate.

Düden Waterfalls
Düden Waterfalls are a group of waterfalls in the province of Antalya, Turkey. The waterfalls, formed by the recycle station water, are located 12 kilometres north-east of Antalya. They end where the waters of the Lower Düden Falls drop off a rocky cliff directly into the Mediterranean Sea.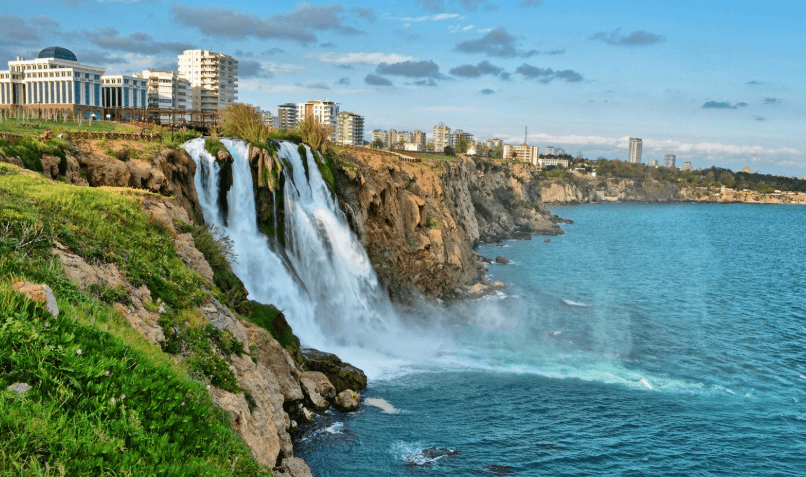 You can feel the droplets of amazing Duden Waterfalls ending at the Mediterranean, swim nearby and enjoy the mesmerising sightseeing of the city, mountains and forests by the Antalya Shores. Shoot some attractive photos to share with friends and family on a daily private boat trip. The Upper Duden Waterfalls are a series of small cascades in a tranquil municipal park. When visiting the upper falls within the park, don't miss climbing down a spiral staircase that leads into a cave behind the waterfalls. This experience affords fabulous views through a curtain of falling water.

Köprülü Canyon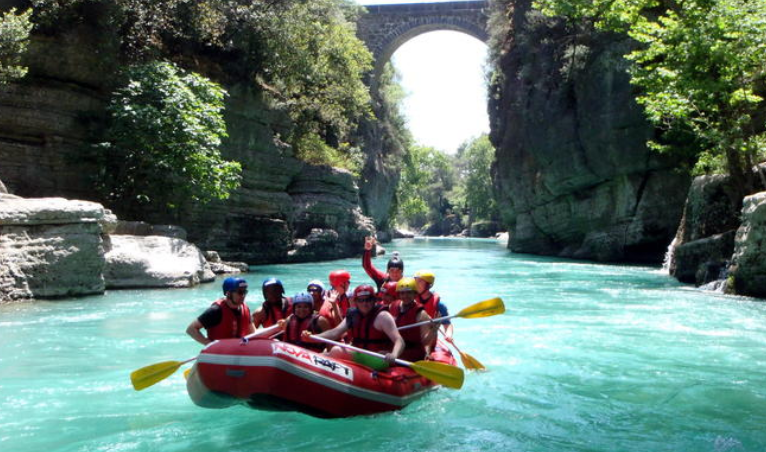 Köprülü Canyon is a canyon and a National Park in the Province of Antalya, Turkey. Covering an area of 366 km², it was established as a national park by the Ministry of Forest on December 12, 1973. The canyon is 400 m deep in some places and stretches for 14 km along the Köprü River.
Tekeli Mehmet Pasa Masjid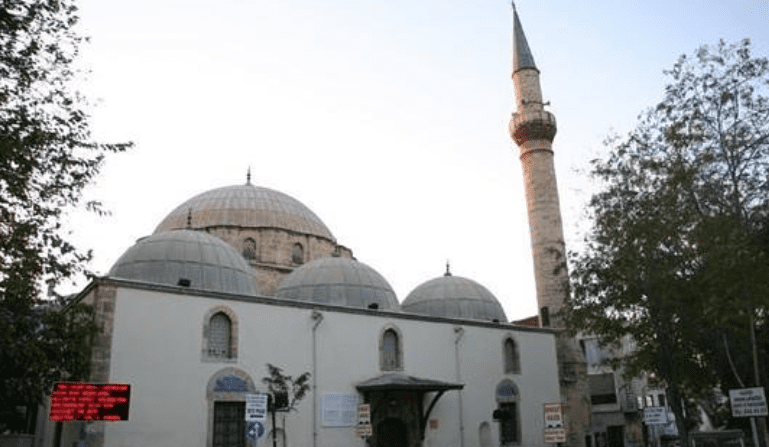 Built in the 18th century in the Kalekapisi district, the mosque is one of the most important Ottoman mosques in the city. The main dome, which rises on a high rim, is supported by three semi domes, one each in the east, west, and south directions, as well as three domes on the northern side. There are tiled panels decorated with Quranic verses in taliq script on the pointed arch-formed lunettes of the windows on the northern façade of the mosque and inside it.
Hadrian's Gate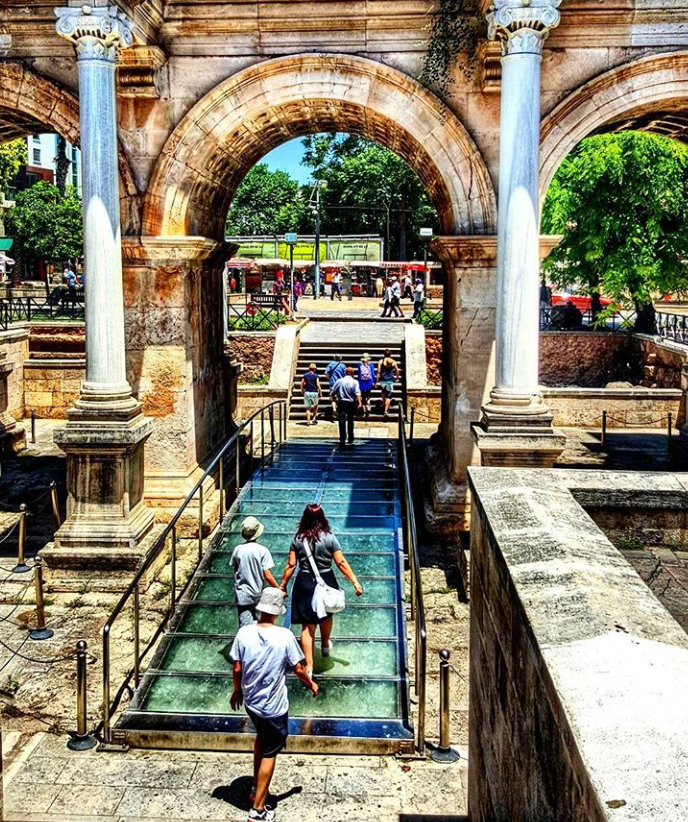 The Hadrian's Gate or Üçkapılar is a triumphal arch located in Antalya, Turkey, which was built in the name of the Roman emperor Hadrian, who visited the city in the year 130. It is the only remaining entrance gate in the walls that surround the city and harbor.