According to the Pew Research Center, Muslims will grow more than twice as fast as the overall world population between 2015-2060 and will surpass Christianity as the largest religion in the world.
Two institutions in Lancaster, Pennsylvania in the united states "The Jewish synagogue Temple Beth El" and "Lancaster Bible College" — are offering classes on Islam.
Over the past few years as we've had our different missions classes, we've seen a growing interest in Islam," he said. "I teach a class in world religions, and by far the Islam unit is the one that shows the most interest." Dr. Ed Scheuerman. (Professor at LBC).
As part of his world religions class, students are required to attend a different religious service. A number of students have attended the Islamic Community Center of Lancaster to gain a greater understanding of the Muslim culture.
"There's a lot of confusion or disinformation about what Islam is and what Muslims believe," he said. "I would say its very much the same as Muslims' views of Christianity … that doesn't line up with what the Scriptures teach." Says Dr. Ed Scheuerman. (Professor at LBC).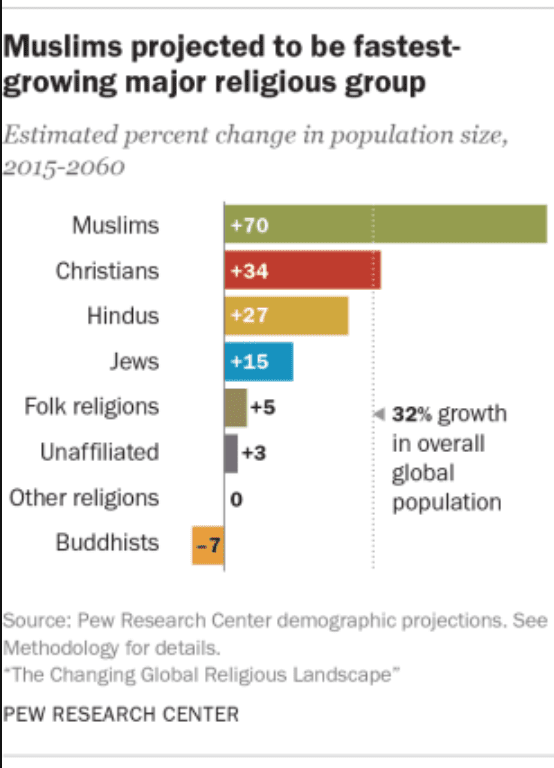 He said western fears of Islam, fueled by media accounts of terrorism, are largely unfounded.
"While the Quran does talk a lot about violence," he said, "most Muslims are not militant or to be feared; rather, they need to be understood and befriended." Dr. Ed Scheuerman. (Professor at LBC).