We are Saa'i Timepieces, a luxury brand that combines traditional Arabic art in a modern timepiece. The word Saa'i originates from the Arabic word ساعة, which means hour or time-keeper.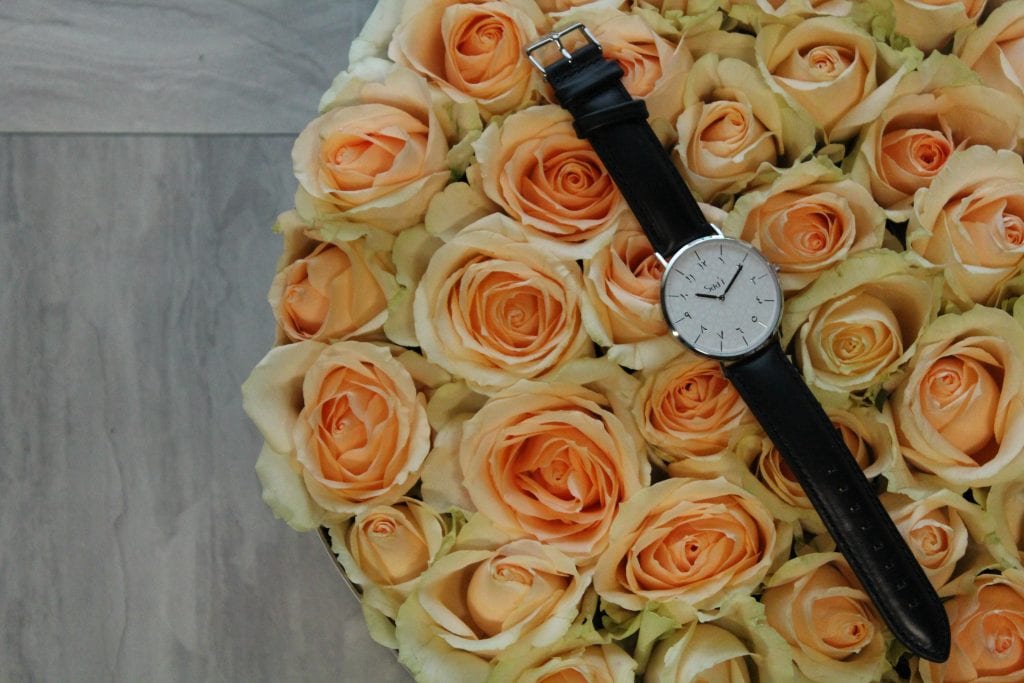 We are continuously being inspired by all things beautiful. Lines, shapes, texture and colour have all been delicately balanced to bring you something that is truly fascinating. That is what our designers aim to do; bring you something that captures time through design.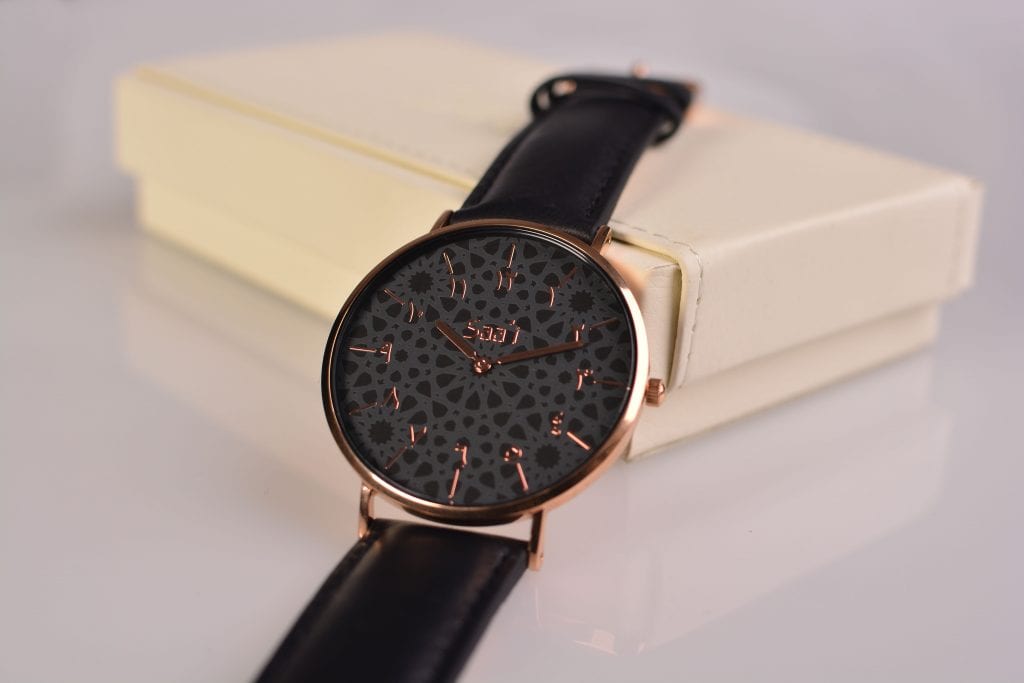 Each timepiece has its distinct design influence which gives a purposeful and bold expression on your wrist.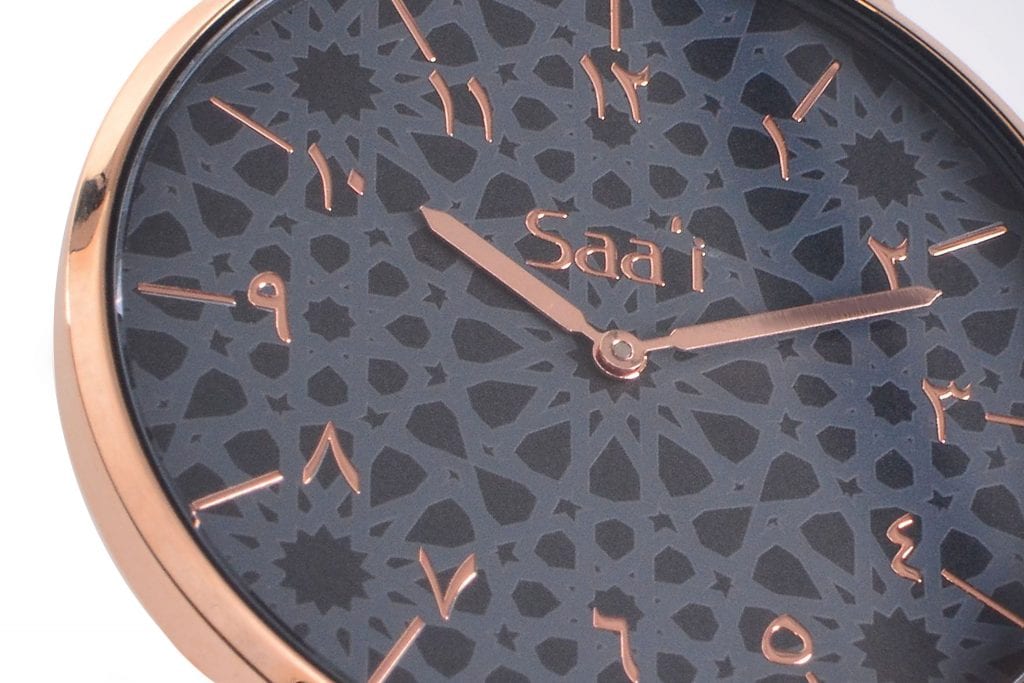 We believe that the quality of materials and parts are key to the experience of Saa'i as a brand.
As a result, you can be reassured that each timepiece has been made from the finest materials to enable us to bring you a crafted product. Something that will suit the discerning character of its owner.
For more on Saa'i Timepieces contact