Yes you heard it here first, London's iconic red double-decker buses have been transformed to promote Pakistan on the roads of Central London. This ultimate branding campaign is running under the theme of "Emerging Pakistan" and will continue for four weeks.
Tens of thousands of people will get to see the London buses daily during its four week period.
The idea came from the Pakistan High Commission London for the 70th Independence Anniversary of Pakistan this year.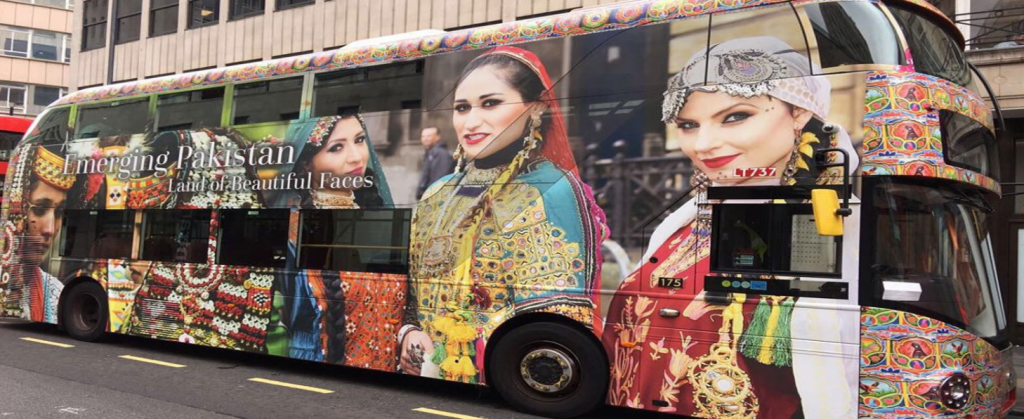 The busses showcase beautiful landscape, monuments representing ancient civilisation, magnificent architecture and rich and diverse culture as well as the beautiful people.
The buses are certainly turning heads of tourists. Millions of tourists visit London every year, mainly during the summer period.
He said foreigners are always mesmerised when they see the beauty of Pakistan's culture and the richness of colours is appreciated all over the world. – Syed Ibne Abbas (Pakistan High Commission London).