Matthew Cambery may not be an historic name in English jewellery, but since setting up shop in 1987 he has won a reputation for creating outstanding, bespoke pieces that are winning acclaim from clients across the globe. He has designed and made unique items for – among others – Asprey of Bond Street, Garrard, William and Son, Boucheron, David Morris, Adler and a selection of American retailers. He is the master at creating jewellery, object d 'art and gentleman's accoutrement.
For the first 25 years, Matthew Cambery was on New Bond Street but has moved into Egerton Terrace in the Brompton Design District – a stone's throw from the Victoria & Albert Museum.  It is an exciting, young company who pride themselves on design exclusivity and the very best quality.
Matthew studied jewellery design at the Sir John Class School of Art (now part of the London Metropolitan University). It was here he gained the valuable experience at independent jewellery workshops which enabled him to set up his own shop.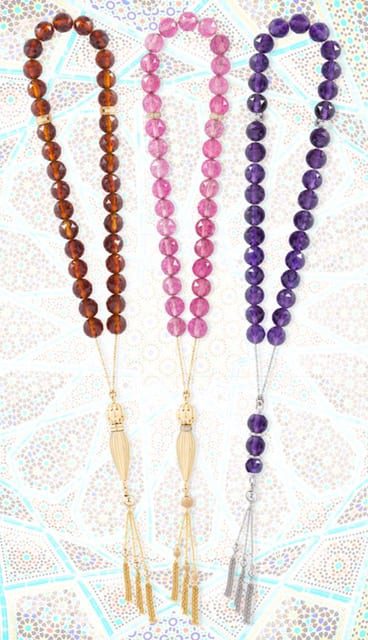 As well as bespoke jewellery, he creates a large variety of objects – clocks, automotive gift boxes and large, detailed wooden chests. Some pieces contain over a kilo of gold and can take up to 4,000 hours to create.
His hard work has been well rewarded. In 1994 Matthew won the DeBeers International Jewellery Award for the creation of a complex, expanding bracelet, and in 2001 he was given the honour of manufacturing 5 gift sets for the GCC Conference held in the Sultanate of Oman.
The two latest jewellery collections to come from Matthew Cambary include the 'Egerton Gardens' range, inspired by the gardens nearby the new boutique store. It includes stunning diamond flowers which move when you wear the them, and a new ring called 'Springtime'.
Matthew's exquisite collection of Misbahah prayer beads set with semi-precious gems including pink, green and blue tourmalines, citrines, yellow beryls, amethyst and rock crystal.