Over 300 local residents attended the recent open day on Sunday 14th May, held at the Aziziye Mosque in East London.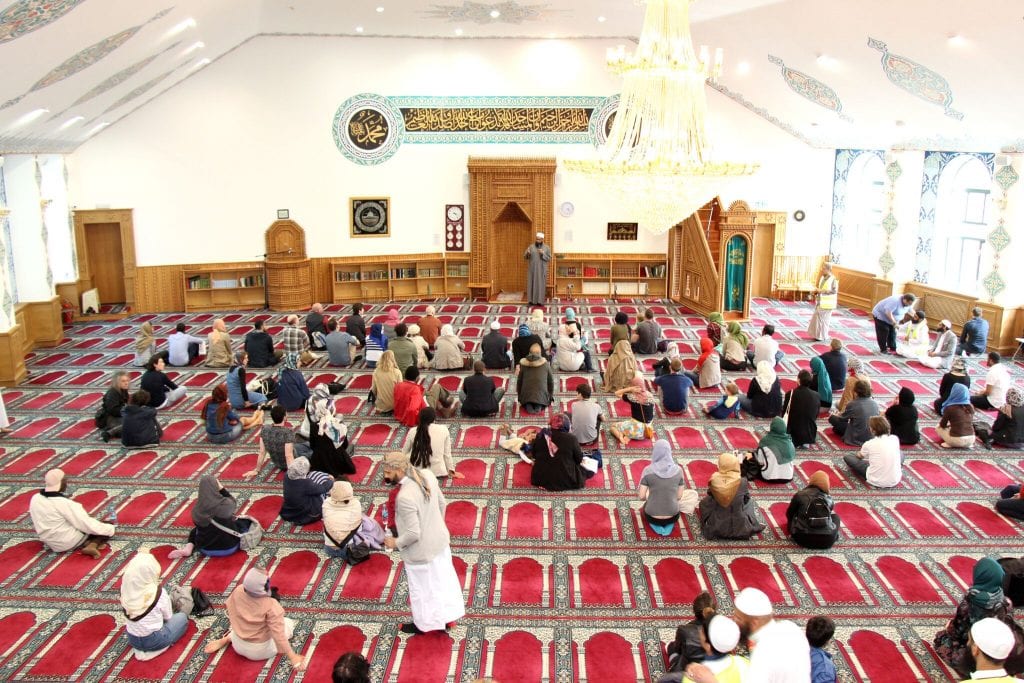 The listed building was built in 1913 and was formerly a cinema and a bingo hall until it become vacant and derelict in the early 1980s. In 1983 it was purchased by the UK Turkish Islamic Association who began the conversion into a Mosque. It now has the capacity to hold up to 2000 worshippers in it's beautiful Ottoman style prayer hall and also has a restaurant, education centre and grocery shop within the building.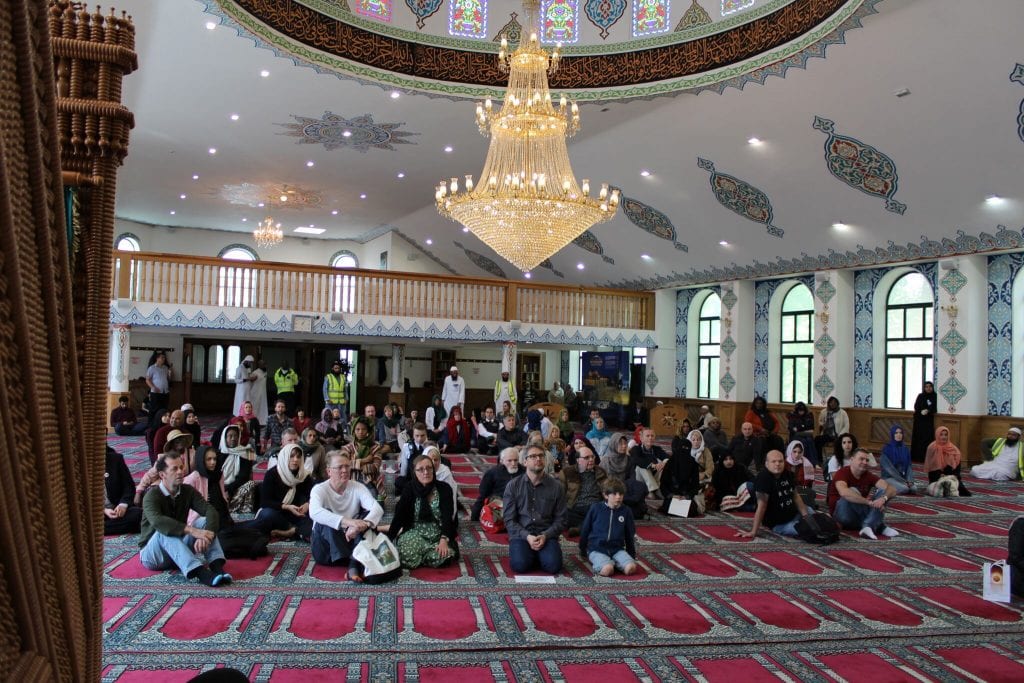 People of many different faiths (and none) from a wide range of backgrounds visited. The vast majority were ordinary local residents and neighbours. However, local politicians including Diane Abbott MP and Hackney Mayor Philip Glanville as well as councillors including the Speaker Cllr Rosemary Sales and Deputy Speaker Cllr Soraya Adejare also attended, along with local rabbis and priests to show support and to take part in the event. The Borough Commander Chief Superintendent Simon Laurence also attended with a small group of Hackney police officers.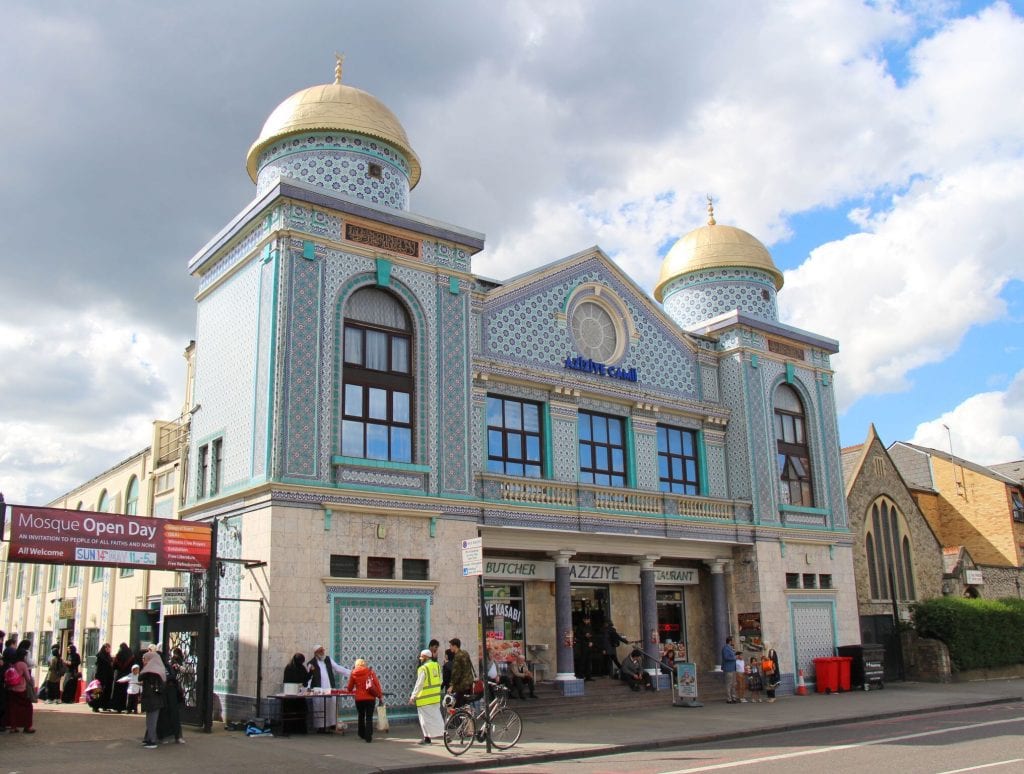 Short talks about the features of the Mosque were given by Dr Mufti Abdurrahman Ibn Yusuf, followed by Q&A sessions. These were held in the main prayer hall which is beautifully decorated with hand painted designs and ornate features made with wood carvings from Turkey. An exhibition, short presentations, henna application, Arabic calligraphy demonstrations (with visitors being able to take away their name written in ornate Arabic) and a wide range of cultural foods were offered at the community hall on the ground floor. Visitors also had the opportunity to witness the 'salaah' prayers and the 'azaan' call to prayer as they took place in their normal times at the Mosque.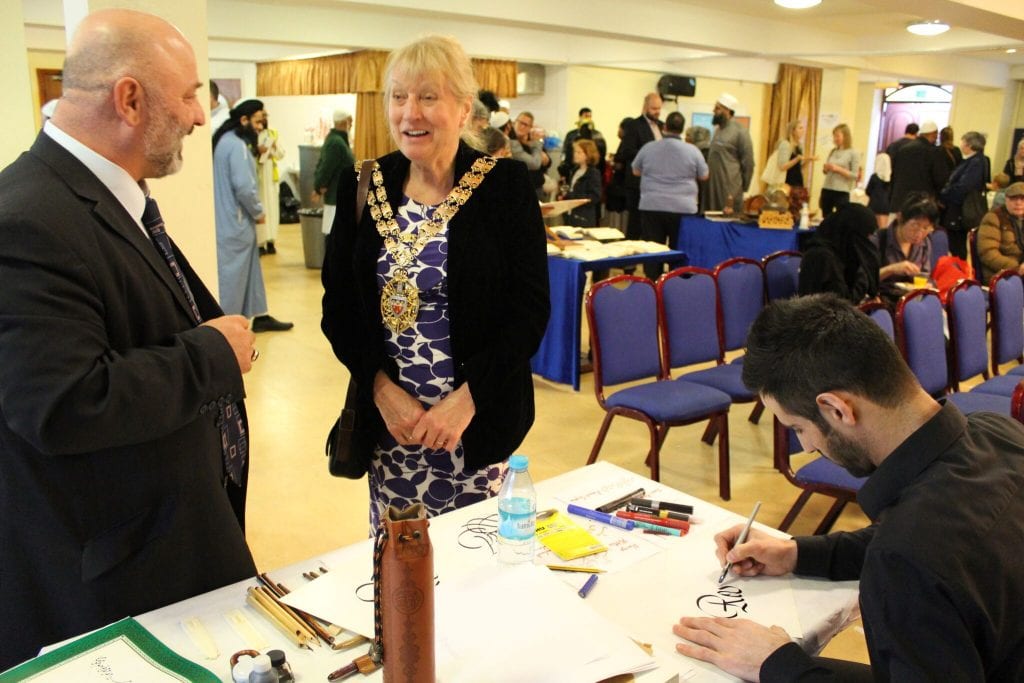 Ebu Bekir Tezgel, Vice-Chair of the UK Turkish Islamic Association, stated that "it was an amazing day for us to see so many local residents visiting of all ages and backgrounds. Many of our local neighbours attended who said they were always curious about what goes in inside our Mosque. One of our first visitors on the day told us that he had last been in the building 45 years ago. We had a great positive atmosphere on the day and we hope everyone that attended enjoyed the event. The day was a means of breaking barriers and creating greater unity for the future and we hope we have achieved that."