This week saw the who's who of Muslim businesses come together for an intimate evening of networking and social repartee complemented with sumptuous canapes and refreshing mocktails from the renowned 'Great British Cuisine' at leading Halal fine dining restaurant HS &Co.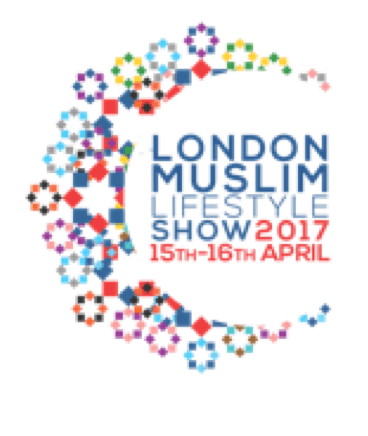 From established heavyweights Haloodies, ISFIN and Saracens solicitors to new, up and coming SMEs the networking evening hosted by Kensington Olympia's London Muslim Lifestyle Show, gathered Muslim industry heads with the shared goal of creating and promoting trade and export from this new and emerging economy post- Brexit.
"London Muslim Lifestyle Show provides an opportunity for businesses like yourselves to network among each other and to help grow this halal economy. This event is not my event, This is your event and this is how we're going to grow the economy – with small steps."
– Waleed Jahangir, CEO of Algebra Consulting and London Muslim Lifestyle Show.
"You guys do one thing consistently. You don't shout enough about who you are. And do you know what you need? You need to go to Olympia. It's the energy, enthusiasm and passion you have for your brands and lifestyles that brings businesses to you. Put it in Olympia and you will be rewarded."
– Special Guest Kevin Jackson of The Experience Is The Marketing
"Spend time on your brand. This is what communicates trust with your customers. And learn how to tell a really good story. Communicate the passion you put in to the outside world.
-Dr Jonathon Wilson, Global Thought Leader in Islamic Economics, Halal Branding, Muslim Markets, and Muslim Millennials.

"We all grew up seeing these foods we can't eat. On TV celebrity chefs would make these dishes that looked good but we couldn't enjoy them. So I wanted to bring those to our culture and our tastes for us all to enjoy".
-Hamza Harrak. the 'Great British Halal Chef' of HS & Co,
Last but by no means least, came the announcement of the winner of the the prize giveaway a FREE stand, worth £1500, at the upcoming London Muslim LIfestyle Show 2017 at Olympia London. The proud, and extremely surprised winner was Zaynab Hamdi of ILM Projects. A perfect example of a worthy up and coming Muslim industry venture that London Muslim Lifestyle Show strive to support and raise up in it's ongoing efforts to nurture and help grow Halal SMEs and provide an international platform for the Muslim economy.
The evening coincided with another UK first. This Spring sees the launch of the first ever London Modest Fashion Week, presented by Modanisa. The premier event will take place at Olympia London alongside the London Muslim Lifestyle Show. More info on London Modest Fashion Week to follow in separate release:: ……………………………………………………………………………………………………………………………………………………………………………………..
Following the groundbreaking success of their 2016 event, the London Muslim Lifestyle Show returns to Kensington Olympia for another blockbuster weekend on 15th-16th April 2017.
The largest exhibition of its kind the London Muslim Lifestyle show is a festival-style showcase of Muslim culture and lifestyle attended by families and businesses from across the globe.
20,000 visitors attended last year's debut London Muslim Lifestyle Show shopping extravaganza collectively spending in excess of £300K on products and services from over 138 exhibitors from the UK and 14 other countries, with buyers from Selfridges, Harvey Nichols and other renowned global chains.

Tickets, stand bookings and more info available at http://www.muslimlifestyleshow.com