Labour of Love is a new exhibition that showcases how tatreez (embroidery) was an integral part of the fabric of Palestinian society. For this unique event, the Palestinian Museum and Qatar Museums have come together to collaborate on this exhibition. Opened earlier this month at Katara Gallery 10 (Qatar Museums Gallery), the exhibition encourages visitors to travel through the history of embroidery in Palestine. 
Palestinian embroidery was a significant part of Palestinian social history, which is why it fast became a national symbol. Curated by Baha Jubeh, the exhibition will shed light on why embroidery was extremely significant prior to the 1948 Palestinian War. With a focus on the Palestinian Thobe, visitors will learn about the legacy of tatreez through the lenses of gender, labour, commodity and class.
According to The Peninsula, Rachel Dedman originally curated the exhibit in Birzeit in 2018. In an interview with them, she said, "the main takeaway of the exhibition is the dual richness and resilience of Palestinian culture in the face of dispossession and erasure."
She also told The Peninsula, "Clothing is such an intimate and universal thing; I built the exhibition around the idea that we can unfold political histories — histories of people, of women in particular — through the catalyst of embroidery. The dresses at the heart of the show are extraordinary objects, and the major themes of the exhibition — gender, labour, class and the love inherent in making — will I hope appeal to everyone, football fans included."
The exhibition will run from October 12, 2022 – January 28, 2023 and will be open from Saturday to Thursday, 9am to 7pm, and Friday, 1.30pm to 7pm. Tickets can be purchased via Qatar Museums' website.
For more information on the exhibition, please visit the Qatar Museums Gallery website here.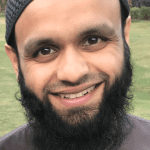 Juber Ahmed is our Digital Editor and travel enthusiast with a keen interest in Islamic history and heritage. He travels with his wife to various places around the world and writes about his experiences.
 
Juber's favourite Quote...
"The World Is a Book and Those Who Do Not Travel Read Only One Page" [Saint Augustine]