Where: Hichki Asian Fusion, Whitechapel
Being someone who has strongly supported the idea of searching for a life partner online, attending the launch of the Muzz application- a matrimonial Islamic application on 16th June was necessary. I was excited to see what was in store at this launch event. Formerly known as "Muzmatch" the application has been rebranded after Muzmatch lost its battle against Match.com which accused Muzmatch of copying their name.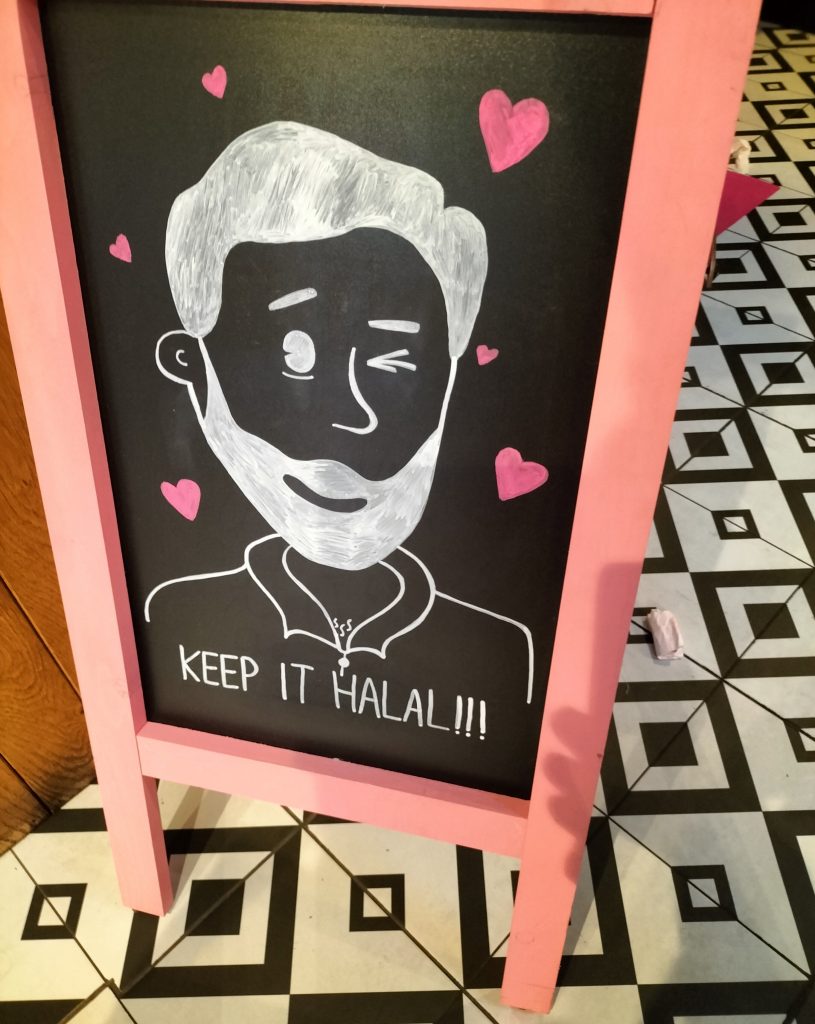 Despite this challenge, Shahzad Younas, the CEO of Muzz did not give up and decided to bounce back by working extremely hard to rebrand the app far better in design, layout, and navigation demonstrating his strong willpower to ensure a successful platform for Muslims. The event took place at the Whitechapel branch of Hichki Asian Fusion where attendees were expected to dress to impress as per their theme. They were welcomed to a colourful and well-decorated pink and bright ambiance. There was party-mood-like music played by DJ Dionte who kept spinning away which added life to the event whether it was Arabic foot-tapping beats to Asian music.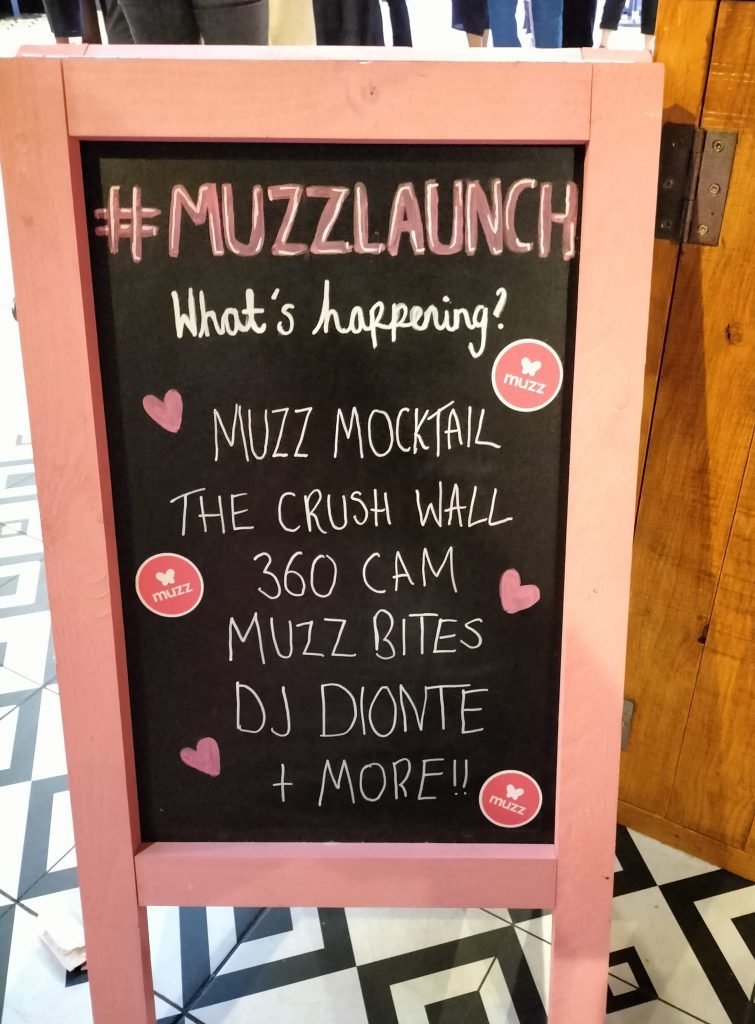 Guests were able to relish delicious food on Muzz's food menu which included pink mini burgers, smoked salmon quiches, vegetable samosas, fried vegetable momos, crispy chicken strips, mini-cupcakes, and mocktails from local Muslim businesses. To make the event engaging, there were photo booths, a spin the wheel game, and others. I found a lot of admiration from people towards the 360 cam which enabled you to use props to take funny and memorable pictures. They wanted attendees to have an exciting time and even provided them with a platform for taking photos with a spotlight background.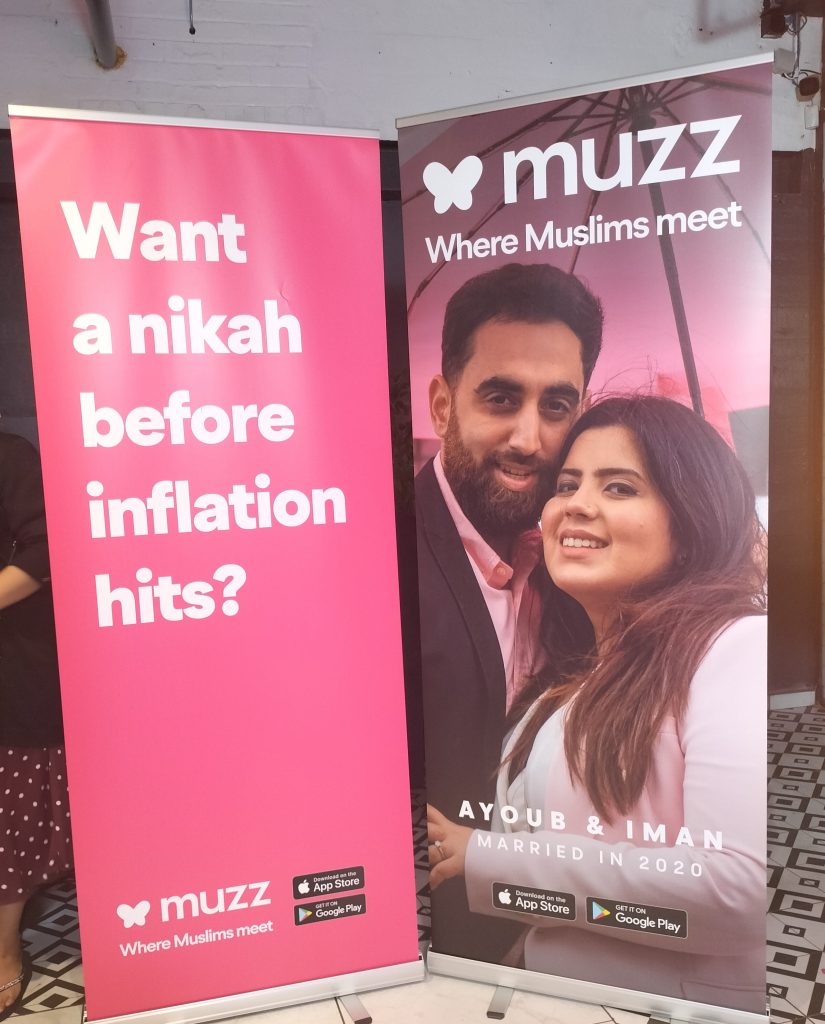 As a thank you for attending the event, we were given goodie bags which were all Muzz-themed in pink featuring a reusable water bottle, notebook, pen, and stickers. As the crowd was having an enjoyable time, Shahzad Younas took a moment to thank everyone for attending and how he had a positive vision for the Muzz application to become widespread in other parts of their targeted market.
To my amazement, I even spotted the well-recognised Muhammad Malik also known as the "Billboard Bachelor" who created his attention-grabbing campaign on a giant billboard to find his other half. It was interesting to see him attend since he is now associated with Muzz and is still on his active search to find his other half. Then there was a crush wall that allowed one to jot down their thoughts about Muzz and anything related to getting married which was full of funny and creative posts. Overall, this was a very well-organised event.
Not only was it fun-filled and exciting but it even gave Muslims the opportunity to get to know each other even though this was not a singles night, attendees were given the green signal to go ahead and initiate a conversation if they wanted to.
A platform such as Muzz is an important vehicle since it provides those struggling to find their other half have an alternative- with exciting features of video and call available, there is no reason one should not use Muzz.