INGREDIENTS
To marinate chicken:
2 heaped tbsp Hellmann's Real Squeezy Mayonnaise*
1 level tsp salt
600g halal chicken breast, cut into 1cm cubes
1 tsp smoked paprika
1 tsp garlic powder
1/2 tsp chilli powder
1/2 tsp black pepper
1/2 tsp cumin powder To assemble:
1 cup Hellmann's Real Squeezy Mayonnaise*
1 tbsp mango chutney
1 small red pepper , finely diced
3 spring onions, finely sliced
1 celery stalk, finely sliced
1/4 of a pomegranate
1 tbsp chopped parsley
pita breads
baby spinach leaves *suitable for Vegetarians. Not certified Halal.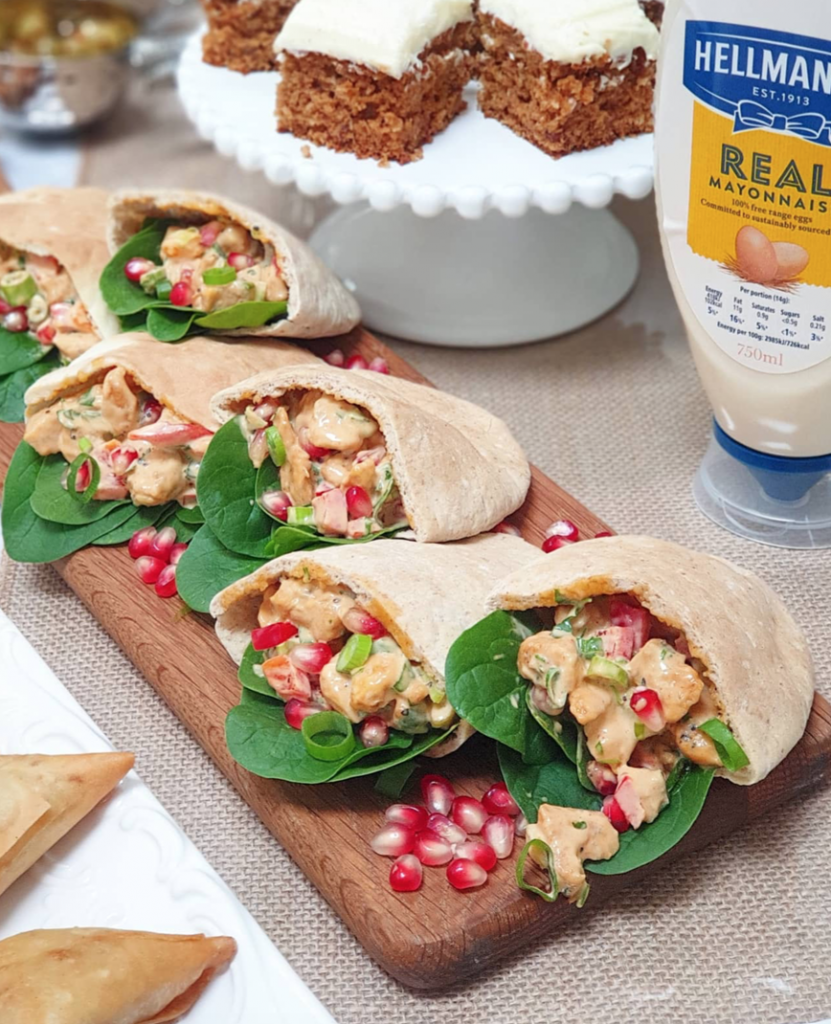 Method:
Marinate cubed halal chicken with mayonnaise and spices for at least 2 hours. Cook the halal chicken in
a pan until cooked all the way through, don't add extra oil, the oil will come from the mayonnaise. Leave to one side to cool completely.
To a large mixing bowl add the halal chicken, Hellmann's Real Squeezy Mayonnaise, mango chutney, pepper, celery, pomegranate and parsley, mix together.
After toasting pittas, cut them in half and arrange some baby spinach leaves inside. Add the chicken filling and enjoy your Halal Smoked Paprika Chicken & Mayonnaise Pockets!