Cornwall is an amazing place to visit in Britain. It's defined by its glorious coastline, tt's a 100-mile-long peninsula at the extreme south-western tip of England.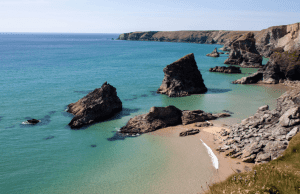 Image credit – Karen Uppal, Unsplash
The north coastline is dramatic but with sandy surfing beaches and hidden coves, while the south is gentler, with fishing villages and unspoilt bays. There's plenty to discover inland, too, with the mysterious Bodmin Moor and over 60 gardens to explore.
For years, Daphne du Maurier has been virtually synonymous with Cornish writing, having spent most of her life living close to the beautifully bucolic shores of the River Fowey. Most of her famous novels used locations in the area, including The House on the Strand, based on Kilmarth, her last home.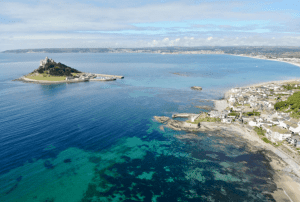 Image: Benjamin Elliott, Unsplash
Carnglaz Caverns is one of Cornwall's premier underground experiences is a family run business, with much to enjoy. Open All Year for self-guided tours underground (may be guided in high seasons) Carnglaze caves has three large chambers with a stunning Underground Lake. Expect an exceptional walk set in Quarry Wood consisting of 6.5 acres of ancient woodland. The Terrace Garden and Enchanted Dell start a children's counting game and is licensed for weddings and civil partnerships in four different locations.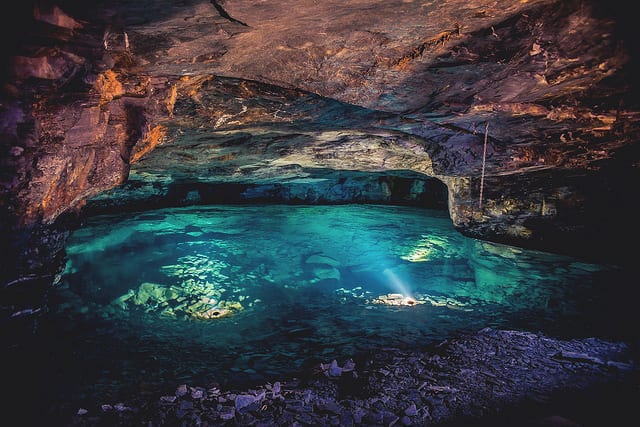 Heligan is perhaps one of Cornwall's most visited gardens. It certainly is one of the most well known, if only for its name.
At the end of the nineteenth century its thousand acres were at their zenith, but only a few years later bramble and ivy were already drawing a green veil over this "Sleeping Beauty". After decades of neglect, the devastating hurricane of 1990 should have consigned the Lost Gardens of Heligan to a footnote in history.
Visit: www.heligan.com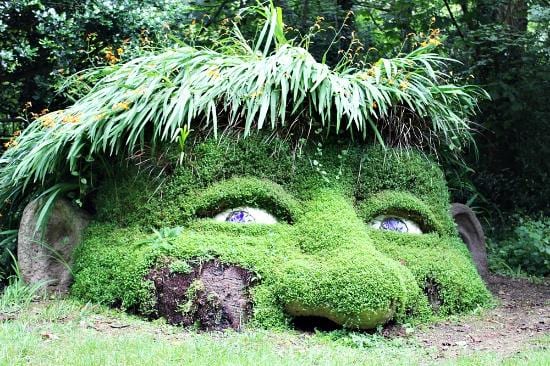 Newquay and Padstow are the main towns here that pull in the crowds, and Newquay's status as Britain's principal surfing area ensures that the beaches for some distance on either side of the town remain quite busy throughout the summer. Padstow a little different, while the beaches and surf are good here too, you really do not have to venture that far to find some very beautiful and quite peaceful areas to explore, make sure to visit the National Lobster Hatchery to get up close to a lobster.
Visit: www.nationallobsterhatchery.co.uk/visit-us/visitor-centre
The Eden Project is another exciting attraction where you can explore your relationship with nature, learn new things and get inspiration about the world around you. The Eden project holds the world's largest rainforest in captivity with steamy jungles and waterfalls. It host a stunning garden displays all year round, cutting-edge architecture and buildings, world-class sculpture and art. It runs a great educational centre and demonstrations to inspire all ages. Check out their events calendar to find out what's on when you come.
Visit: www.edenproject.com
By Rebecca Morley
Main Image – Charisse kenion, Unsplash