So what's the story here then? Situated in Sloane Square, this luxury of a restaurant, which I had the chance to explore, is a treasure hidden below street level, opposite the historic Cadogan Hall. The contemporary Indian restaurant from Peter Joseph, former head chef at the Michelin-starred Tamarind has certainly set's itself apart from the rest of the Indian dining scene.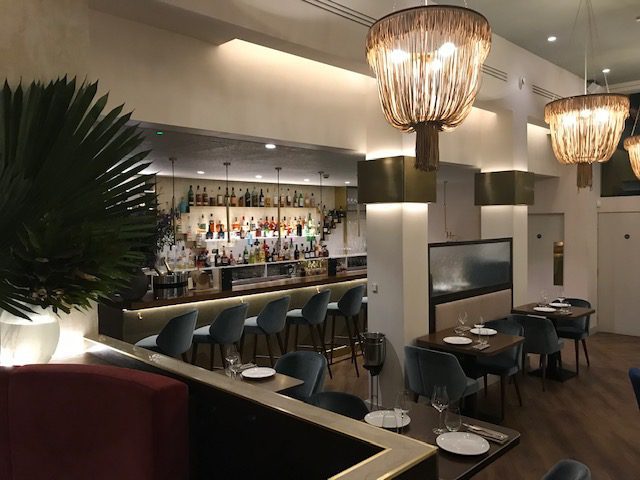 As I stepped inside the array of interiors showcased blends of contemporary natural wood, subtle gold and pink textured walls and brass accessories, but the subtle dark green elements of tropical plants and peacocks scattered in different corners of the room, gave a feeling of relaxation with nature which I just fell in love with. The restaurant's signature dishes included Scottish blue lobster, prepared in three different ways, as well as Sirloin kebab chargrilled with truffle oil, ground fennel and royal cumin. What I liked was before you order a starter you can select a pre starter.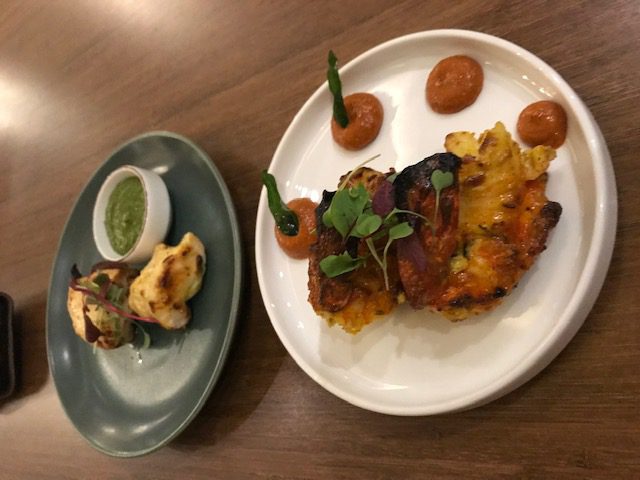 I chose a number of separate Kahani Klaasik (chargrilled) selection of small plates to choose from. The A la Carte menu highlight included their sumptuous Smoked Malabar Prawns, Guinea Fowl Tikka, and Roasted Spicy Aubergine Steak, I can honestly say that I experienced the most tender and flavoursome meat. The menu is always adapted to what's in season with a modern and healthy approach to Indian dining, focusing on grilled meats, fish and vegetables from the robata grill. Talking about focus, a lot of attention was given to the timing and the details of the ingredients by the staff.
For drinks, we ordered a traditional lassi and a non- alcoholic fruity mocktail called 'The Peacock' and the dessert was a number of bite-sized treats including rose and pistachio kulfi, gajar halwa, a cheesecake, experiencing a feast of unique sensations of flavours and textures.
This was definitely a treat worth taking the time out for and being a few minutes away from the station, this place oozes a unique and natural sophistication with a touch of exquisiteness, I would recommend it highly for couples and friends looking for something out of the norm, it's a great choice for special occasions and I will definitely adding it on my returning list.
By Tahira Khan