Breaking barriers has never been easy, particularly for Muslim women – we caught up with Ayesha Tariq, host at Islam Channel to find out how she's breaking the norm.
INTERVIEW
1)     How did you secure your position as a TV presenter with Islam Channel, did you face any cultural or community challenges?
Since being a teenager, I've always wanted to be a presenter. So when I started practising Islam at university, my ideal scenario was to bring both passions together – Islam and presenting. 
When I graduated from university, I attended a careers fair and met a recruitment consultant. She later told me Islam Channel were looking for presenters for a new women's lifestyle show. I applied and, after a few rounds of auditions, finally secured my spot as a co-presenter on the show that I love dearly, 'City Sisters', back in 2007. 
Personally I didn't have many challenges because I always had support from my family and friends. But when City Sisters ads came on Islam Channel, we received quite a few negative comments; strange, bearing in mind that the first episode had not aired at this point. The one comment that still sticks out in my mind the most is, when we were called 'Page 3 Girls' (in reference to content in the infamous British newspaper). Fortunately, and I say Alhamdulillah, City Sisters became a landmark show because we spoke about issues that were beyond merely discussing the oppression of Muslim women; we spoke about marriage, adoption, interracial marriages, super-women, hijab trials, hijama and so forth. All these topics were real and daily matters which every woman could relate to. We had viewers from all over the world contacting us saying how much they loved the show and felt that they could participate in the chit-chats that we had.
A lot has changed since 2007, but I truly believe City Sisters set the tone for Muslim women in the West to speak up and talk about issues that mattered.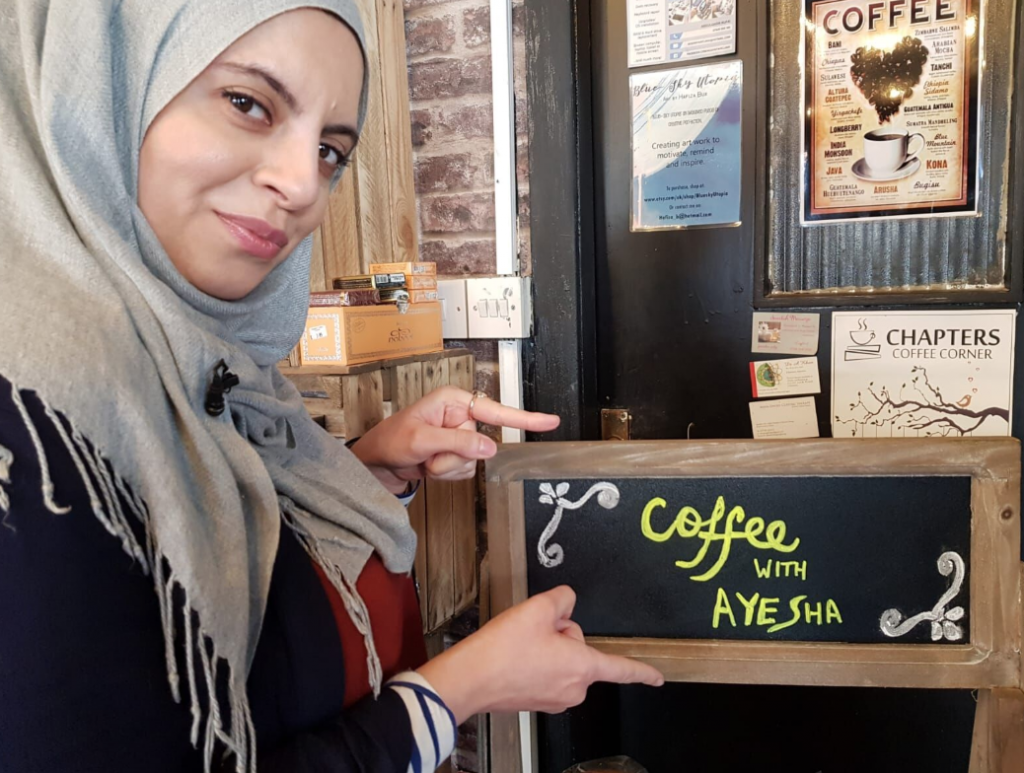 2)    You are well known for your show "Coffee with Ayesha" on Islam Channel – what have been the highlights and inspirations of your career so far?
City Sisters will always be the show that gave me the platform to make my dream come true as a presenter on TV. I walked away taking with me beautiful friendships and experiences that helped create the foundation of my career. 
Another highlight has to be presenting live television such as 'Living the Life' and 'Ramadan with Islam Channel'. There's something about live TV that pumps my adrenaline making me totally ready for any 'technical difficulties', nervous guests or even the phone lines not working and repeatedly saying 'Assalaamu Alaikum' to a caller!
On 'Coffee with Ayesha', Alhamdulillah, I have sat with some of the most genuine and inspiring well-known individuals, such as Zain Bhika, Ahmed Bukhatir, the first Mayor of London – Ken Livingstone, Lauren Booth as well as many others. I've noticed that after interviewing each person, I'm much less star-struck and more in awe of their journeys; how they got to where they are right now. They're just very nice people, Mash'Allah!
That's why it's so important for 'Coffee with Ayesha' to be about the person behind the personality and to show my audience a side of the guests which they don't speak about too often.
To have a show named after me on Islam Channel is an absolute honour and it's the biggest highlight and inspiration all rolled into one.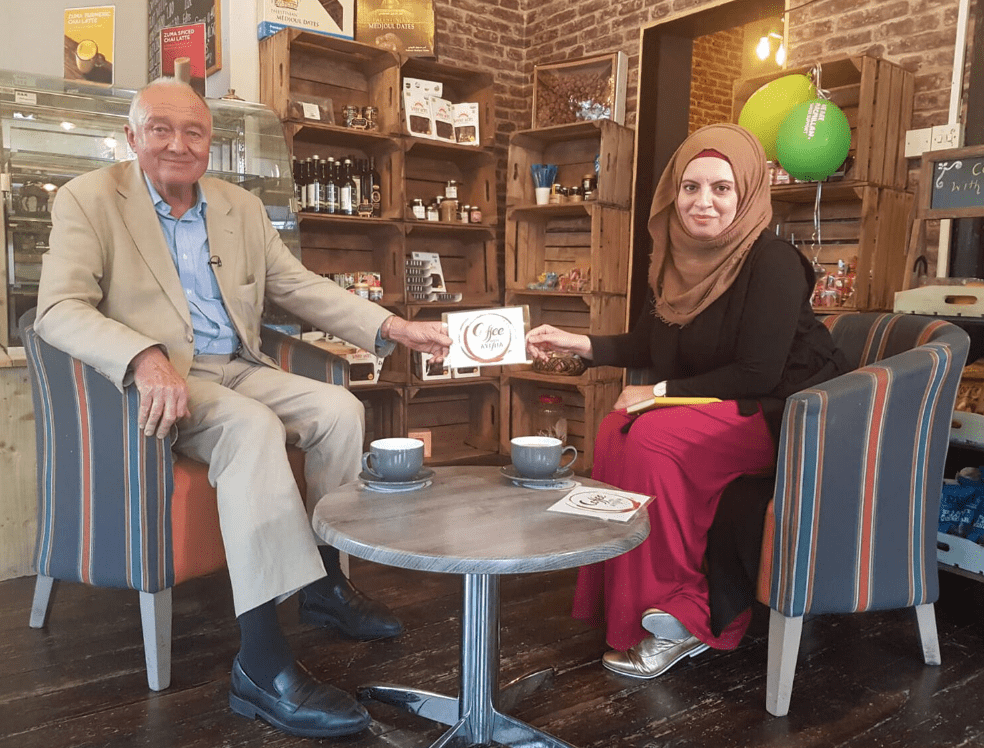 3)    What taboo subjects have you covered on Islam Channel and what difficulties, if any, did you face thereafter?
Taboo subjects have changed over the past decade or so. On City Sisters we talked about interracial marriages, romance in Islam, menstruation and women in arts, which were particularly hot topics at that time, and we addressed these mainly from Islamic teachings. We still, however, received emails saying we shouldn't be talking about such matters and that it was shameful for women to be speaking about these topics so publicly.
We knew the importance of women talking about women's issues, rather than men talking on our behalf. And that's how we attracted a following, creating a band of sisters who were in it together.
For future shows, I want to talk more about issues that affect our community, and if that means having a chat about taboo subject like sex, relationships, domestic violence etc. then let's have those discussions with experts and specialists in these fields. 
4)    What difference do you think your show has made to the British public; how has it helped your non-Muslim viewers?
We're living in an age where celebrities and well-known faces are more in the spotlight through social media, but I still believe that the public know very little about them. I therefore wanted Coffee with Ayesha solely featuring well-known personalities, asking them personal questions that maybe they would not address on their own platforms. Side note: I do ask all my guests beforehand if there are any topics that they do not wish to talk about, and fortunately most have said we can talk about anything! 
My guests on the show, so far, come from all over the world – South Africa, America, UAE and from British multi-cultural backgrounds; we spend half an hour seeing a different side of them. 
Any viewer, Muslim or non-Muslim, will appreciate how raw the interview is with the guest; we often learn how a tragedy or a particular moment steered their life onto the path of fame.  
Read the full interview in our Spring 2019 issue of British Muslim Magazine – Out next week!