Dhu'l-Hijjah is the twelfth and final month in the Islamic Calendar.  This sacred month in the Islamic calendar is one in which the Hajj (Pilgrimage) takes place.
On the Day of Arafat, Muslims on the Hajj pilgrimage to Mecca gather at dawn on Mount Arafat, travelling from Mina.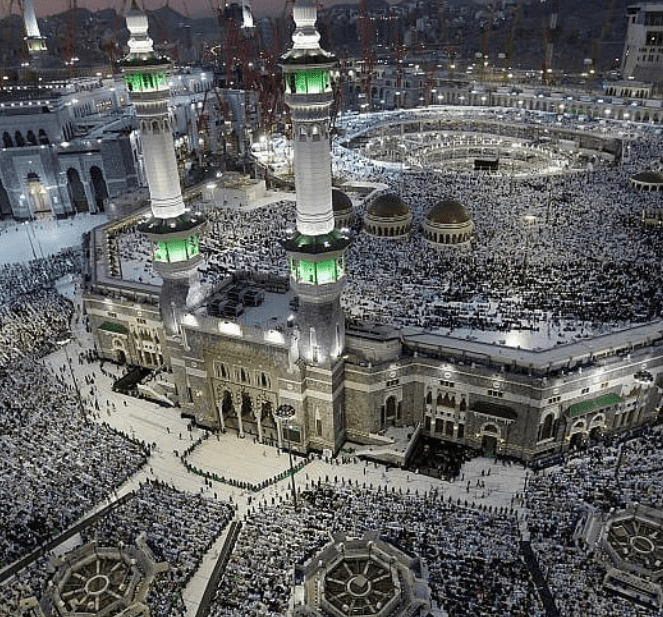 Mount Arafat is the place where the prophet Muhammad gave one of his last famous sermons on Islam and Allah, declaring that the Islamic religion had been perfected.
The story of Prophet Ibrahim or Abraham Eid ul Adha's origin begins with the story of Prophet Ibrahim (AS) or Abraham. Prophet Ibrahim was commanded by God to sacrifice the thing that was dearest to him: his son. Prophet Ibrahim didn't hesitate at this command, and set out to obey it. When he told his son, his son also agreed with him and told his father to do as God had commanded him.
As he got ready to sacrifice his son, God replaced the boy with a ram. It had been a test. To this day, Muslims around the world sacrifice cows, goats, lambs, sheep, and camels, all in the name of God, as they honour Prophet Ibrahim's tradition.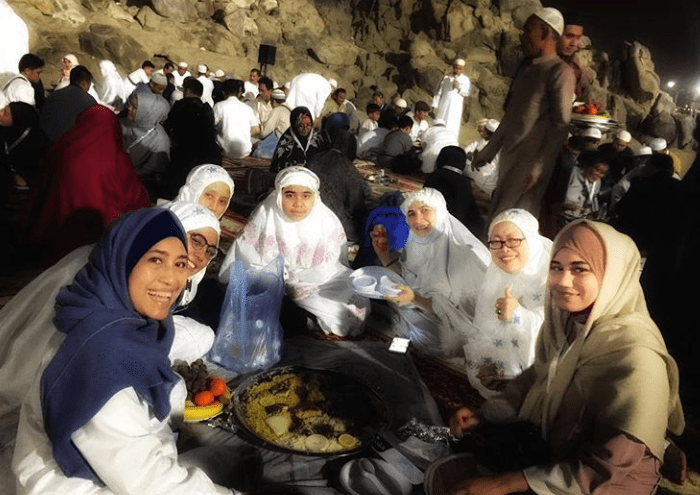 Image credit – Hasrianty.Sutopo
"Dhu al-Hijjah" literally means "Possessor of the Pilgrimage" or "The Month of the Pilgrimage". During this month Muslim pilgrims from all around the world congregate at Makkah to visit the  Kaabah. The Day of Arafah takes place on the ninth of the month, which happens to be today!
Eid Al Adha, the "Festival of the Sacrifice", begins on the tenth day and ends on sunset of the 13th.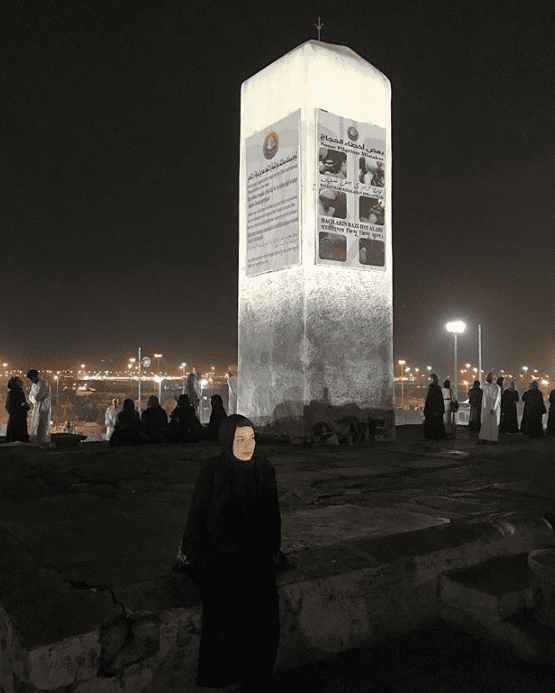 On Mount Arafat where the Prophet Muhammad (PBUH) delivered his farewell sermon… (Image Credit Margaret Gonzalez)
The Prophet (peace and blessings of Allah be upon him) said, "No good deeds done on other days are superior to those done on these (first ten days of Dhu al-Hijja)." Then some companions of the Prophet said, "Not even Jihad?" He replied, "Not even Jihad, except that of a man who does it by putting himself and his property in danger (for Allah's sake) and does not return with any of those things." (Reported by Tirmidhi)
Hajj Mubarak!