Sounds too good to be true right? Well, it's true as Spain is now offering its many residents and visitors free train tickets to explore the country!
Between the 1st of September and the 31st of December, train rides are free for anyone that purchases a multi-journey train ticket.
With the recent rise in fuel costs and in an attempt to tackle inflation, the country has taken measures to invite travellers to use the train instead. Whether you're a local or tourist, there are no restrictions on who can take advantage of this new scheme. Train companies offering the scheme are Media Distancia, Rodalies and Cercanías – all part of RENFE commuter trains. 
What's the catch?
There are a few conditions though. Firstly, passengers will have to take a minimum of four journeys per month equalling 16 journeys overall. There is also a €20 refundable deposit to pay for those travelling with Media Distancia and €10 for those using Cercanías. There is also the requirement of downloading the RENFE app after which you will be required to create an account for the free train tickets. Finally, you cannot travel on long-distance journeys (maximum is 300kms) with the scheme and your tickets will not permit you to board trains operated by AVE, Avlo and Avant. 
This means that passengers can now travel between Seville and Barcelona for free! 
Thanks to the decision country's Prime Minister, many see this as an opportunity to explore the country on a budget. According to Euronews, Prime Minister Pedro Sánchez said, "I am fully aware of the daily difficulties that most people face. I know that your salary is getting less and less, that it is difficult to make ends meet, and that your shopping basket is becoming more and more expensive."
The scheme has proven successful. In an interview with NY Times, Raquel Sánchez, Spain's minister for transportation, mobility and the urban agenda, said that 100,000 had used the Free admission in Madrid on Thursday morning.
Earlier this year, Germany also took the initiative to offer €9 tickets which allowed unlimited travel on local and regional public transportation. This has now finished after a three-month attempt and many have found it extremely useful. Although 20 million people purchased the ticket within a month, the public transport network did not experience overcrowding or any similar issues.
For those looking to travel to Spain this Autumn, the multi-journey train ticket will prove rather useful. As well as allowing you to travel faster, taking the train is also a great way to absorb some of Spain's most remarkable landscapes.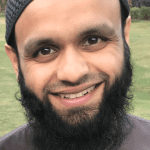 Juber Ahmed is our Digital Editor and travel enthusiast with a keen interest in Islamic history and heritage. He travels with his wife to various places around the world and writes about his experiences.
 
Juber's favourite Quote...
"The World Is a Book and Those Who Do Not Travel Read Only One Page" [Saint Augustine]