Date: 21st October, 2017
Venue: Grosvenor House Hotel, Mayfair, London
Title: "Creative modest designers showcase their work at the Modest Fashion Festival London"
The moment I stepped into the Modest Fashion Festival venue, Grosvenor House Hotel, Mayfair; it seemed like a fairy-tale ballroom, fully adorned in splendour, with the finest interior décor and setup, showcasing the finest modest outfits in the fashion scene. This was perhaps the first event of its kind in London.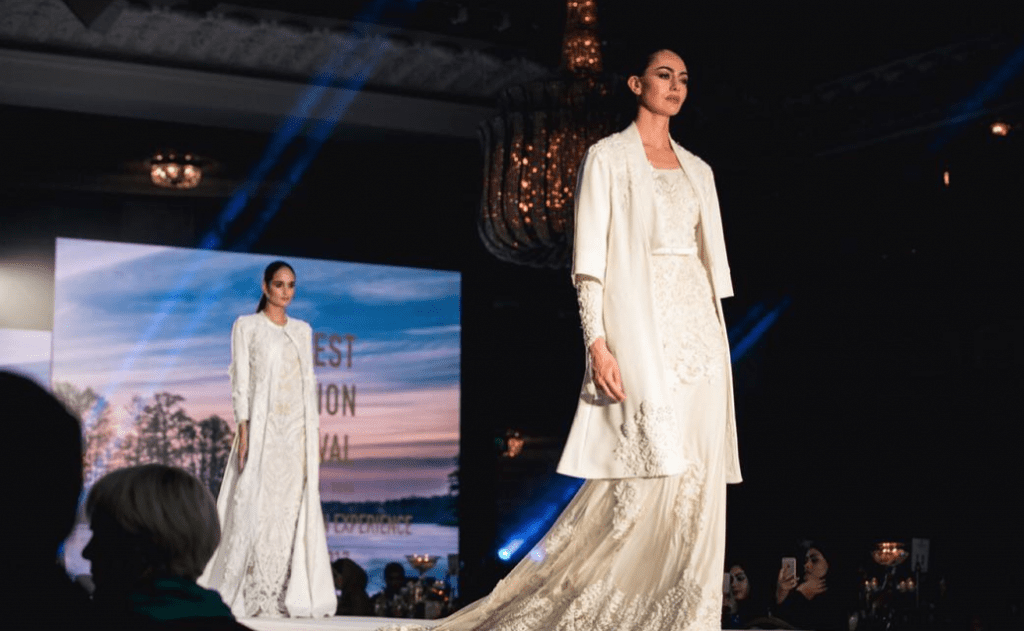 It took place on 21st October 2017 and offered guests 'an unmatched couture experience'. There were two fashion catwalks and a luxury boutique, as well as fine dining, and culminated in a charity auction. 
The heart of the festival was the organiser's focus to feature an exceptional and influential new platform, promoting modest dressers who wanted to maintain a graceful yet modern look, without having to compromise on their individuality or beliefs. In essence, breaking the stereotype that modesty means no sense of fashion or style. There were seven international contemporary and modest brands participating in the event.
The catwalks were headlined by the world's first Hijabi supermodel Halima Aden, who received a warm welcome from the audience. Such a high profile couture fashion event is a part of the vision of the Modest Fashion team to extend this concept internationally. Aden kick-started the show dressed in a Meryem Boussikouk (Morocco), whose ethereal, hand-stitched embroidery kaftans were well-appreciated. This was followed by Mira Indria (Indonesia), who presented her sublimely refined couture bridal gowns.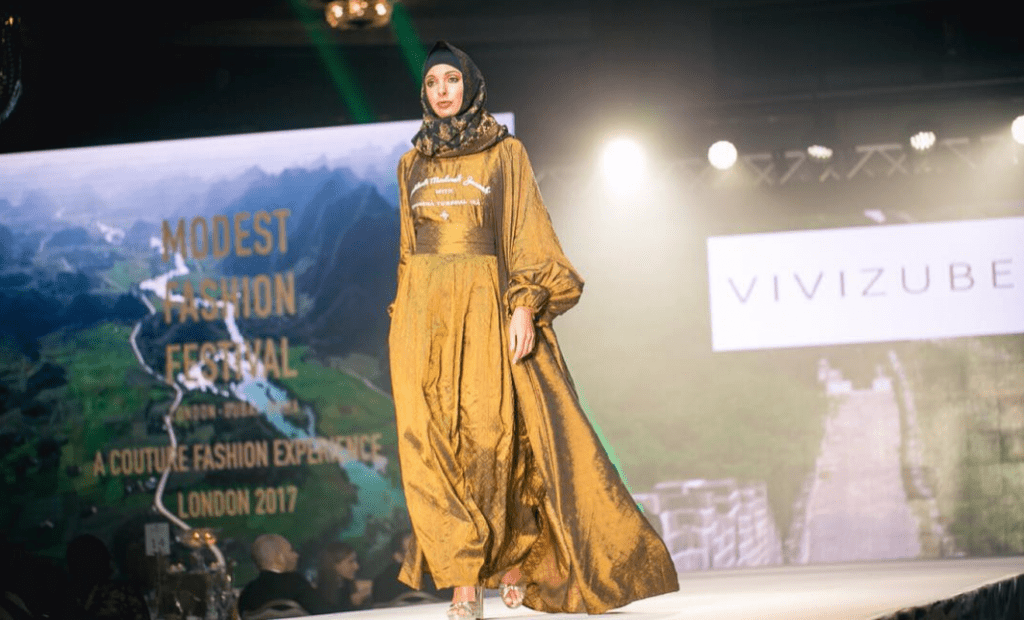 Another renowned Indonesian designer Hengki Kawilarang's collection could be defined as 'head-turning', and featured luxurious evening dresses. Bthaina (Oman) showcased her beautiful kaftans and abayas; joined by Amal Al Raisi (Oman), who staged the final catwalk of the evening with her contemporary, chic day and evening wear, effortlessly fusing the East-West divide of modest fashion attire.
The rich, handpicked combination of high end fashion and charity are seen to be at the heart of the organising committee as it travels globally, in the coming 18 months, the Modest Festival platform will be a host to numerous events, which span out on an international level, with both Dubai and Doha planned as the upcoming venues.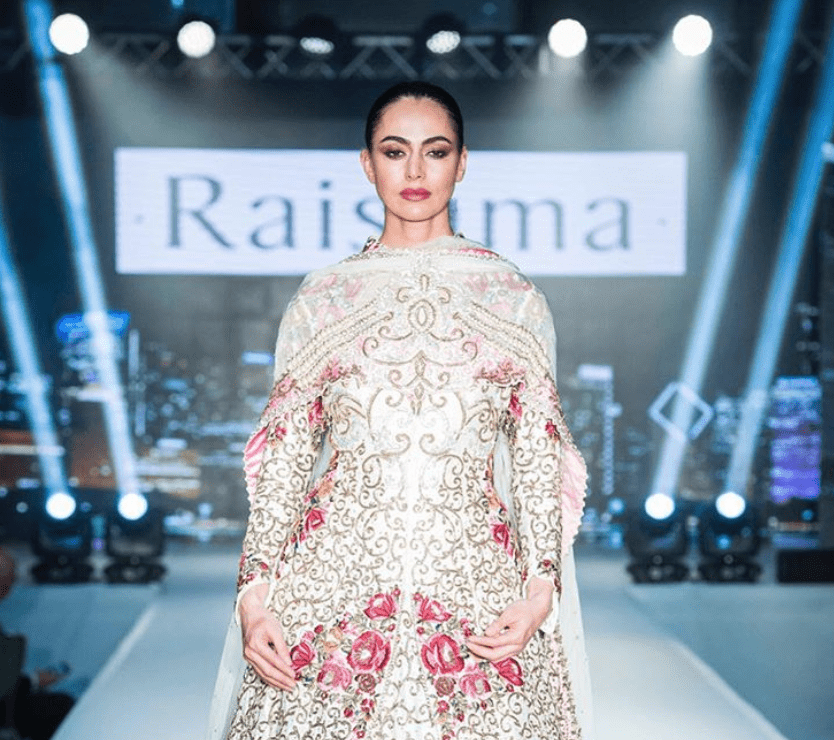 I was indeed impressed by the event as a whole; it seemed like a completely different world. For a first-timer like me, who may have underestimated the abilities of Muslim fashion designers, this was an eye-opening event. Each guest was elegantly dressed, with attention to detail; the organisation of the event was performed in an impeccable manner. Undoubtedly, this Modest Fashion event possesses great potential that echoes the like of mainstream events such as the London Fashion Week. The sky is indeed the limit for such an excellent concept, which should be popularised within the Muslim community, to promote and foster modest fashion and talent.
By the end of the night I was reflecting upon the limitless talented we have in store, and how it could best be nurtured and utilised, providing there are similar platforms to that of the Modest Fashion Festival.
Words: Rabi'ah. M