I had the pleasure of visiting the opening of a brand new scenic Sensory Spa Garden at Bedruthan, the award-winning hotel nestled on the hilltop above the sand and surf of Mawgan Porth in Cornwall.
With spectacular sea views, a deep and luxurious spa pool as well as the cleansing benefits of a cedar sauna, eucalyptus steam room and lavender caldarium which make Bedruthan one of the most restorative luxury spas in Cornwall.
The opening of the new Sensory Spa Garden is especially designed to invigorate all your senses in a one-hour experience, inspired by fire, earth, water, air and space. Guests will be invited to move through the seven stages designed to detoxify and renew your body. Each stage draws on the sights, sounds, aromas and textures of nature and the refreshing properties of the sea air, blowing off the Atlantic.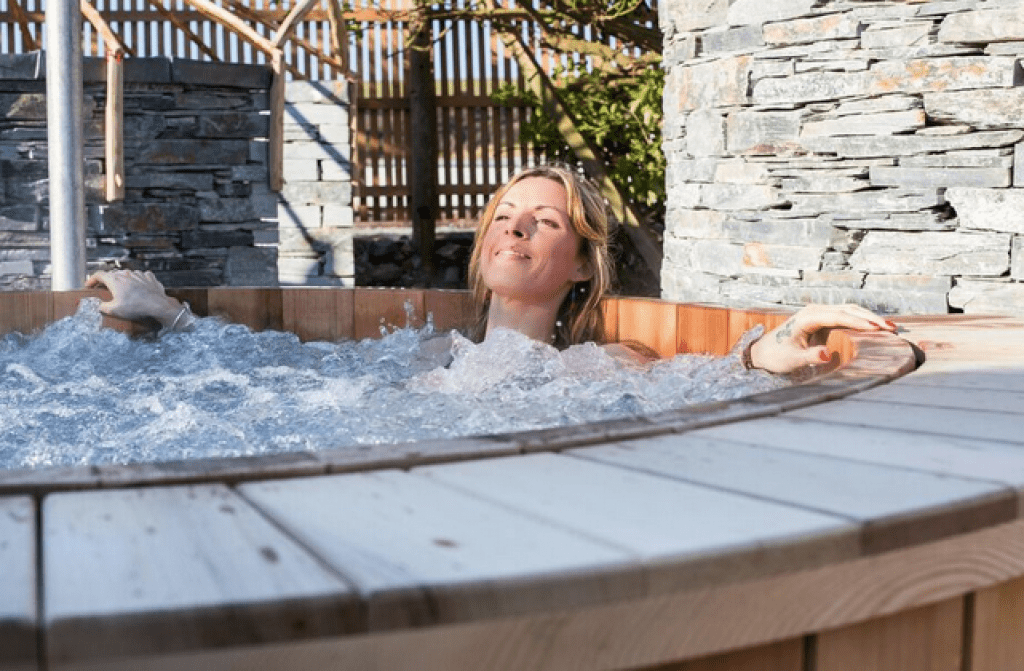 The one-hour Spa Garden Experience starts off 'cool', with a dry salt scrub in the gently heated stone room to exfoliate and prepare the skin. Then the experience moves towards heat in the group rainforest shower, to wash off the salt and prepare the body for heat.
Next, is moving to the sea-view cedar wood sauna: The heat of 80 degrees opens pores and slows down the mind, allowing one to sink into deep relaxation.
Next one needs to be brave, for the next option is a cold drench under the bucket shower or cold plunge in the small cedar wood tub. The bright fresh water will leave skin tingling and alive, with the body's core still warm. Moving between the heat and cold as you desire, followed by sinking into the deep cedar wood hot tubs; enjoying the muscle-relaxing heat and the beautiful surroundings of the scented garden.
With a final wet-scrub using seaweed and some salt scrub in the shower room, the guest's skin is treated to a full cleanse and left feeling soft and nourished, and the whole experience is topped off with a hot, herbal drink as you sit around the fire pit, with your feet immersed in a warm copper footbath.
Spa Director Steph Crosby explains how they developed the idea of a spa; "I wanted to develop an experience combining the traditional art of 'spa'ing' and the concept of nature bathing.
Thermotherapy, contrasting hot and cold temperatures is the therapeutic backbone to this experience, a more sharing communal feel is also important, being inspired by the mother-land of spas, Scandinavia, where it's part of a weekly community routine. We have purposely created a space that doesn't feel like an indoor spa with the roof taken off but a spa within a Cornish botanic garden.
There are therapeutic elements in every corner of the spa garden, from the all year round scented flowers, to the laughter created when being brave with the cold water drench.
To describe the spa in a few words I would say; purifying, social, sense of adventure, daring to be different, enchanting, Magical and Vibrant."
Visit: www.bedruthan.com
By Tahira Khan