BBC Three, Cave Bear and Tiger Aspect Productions are delighted to present MAN LIKE MOBEEN, a brand new four-part series coming to the channel as a boxset following a successful Comedy Feed pilot last year.
MAN LIKE MOBEEN, created by Guz Khan and co-written with Andy Milligan, follows Mobeen (Guz Khan), a 28 year old man from Small Heath, a reported no go zone for anyone who isn't Muslim and hotbed for terrorist activity. In reality Mobeen, like most other people in Birmingham, knows no terrorists, and spends his personal time parenting his best friends Eight and Nate and – most importantly – his little sister and love of his family life, Aqsa.
He does all of this alone, acting as a very hairy mother, father and brother figure in the hood. He's living the life…right?
The series is a rarely seen insight into working class life as an ethnic minority, addressing issues including arranged marriage, the alt-right and racial profiling, in the setting of Small Heath, Birmingham.
Shane Allen, Controller, BBC Comedy says: "Guz Khan is hugely talented and through his character Mobeen he's created a brilliantly funny series with a new and unique comedy voice. We can't wait to share it with audiences on BBC Three."
A former teacher and YouTube sensation Guz is quickly becoming known as one of the most exciting new talents in the UK; a distinct and intelligent voice on topical affairs. Guz's video about Jurassic World featuring a 'Pakisaurus' went viral making headlines all over the world and to date has received almost 15 million views. With his star rapidly rising Guz is finding huge demand in film, television and the comedy circuit (including his debut appearance on Live at the Apollo) meaning you'll be seeing a lot of him in 2018.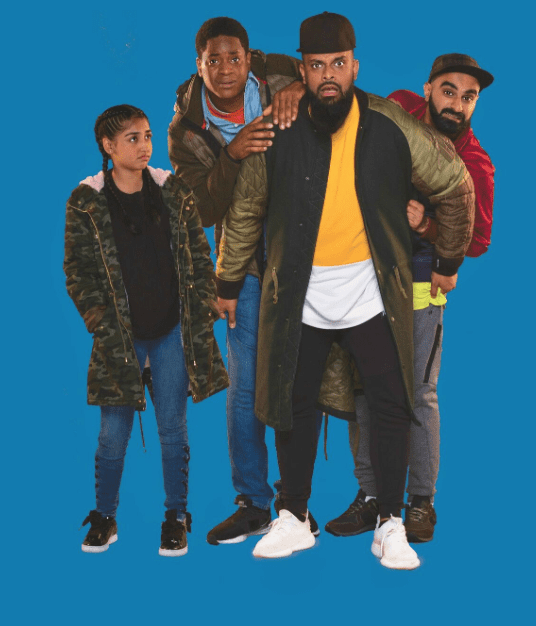 MAN LIKE MOBEEN (4×22) is a Cave Bear and Tiger Aspect production written and created by Guz Khan and Andy Milligan. The producer is Gill Isles, the director is Ollie Parsons, the executive producers are Ben Cavey and David Simpson. It was commissioned for BBC Three by Damian Kavanagh, Controller, BBC Three and Shane Allen, Controller, BBC Comedy. The commissioning editor is Kate Daughton.
MAN LIKE MOBEEN is coming to BBC Three as a boxset soon.