Based in Geneva – high-jeweller de Grisogono has partnered with Christie's auction house on The Art of Grisogono, a collaboration that places exceptionally rare and exquisite diamonds under the hammer.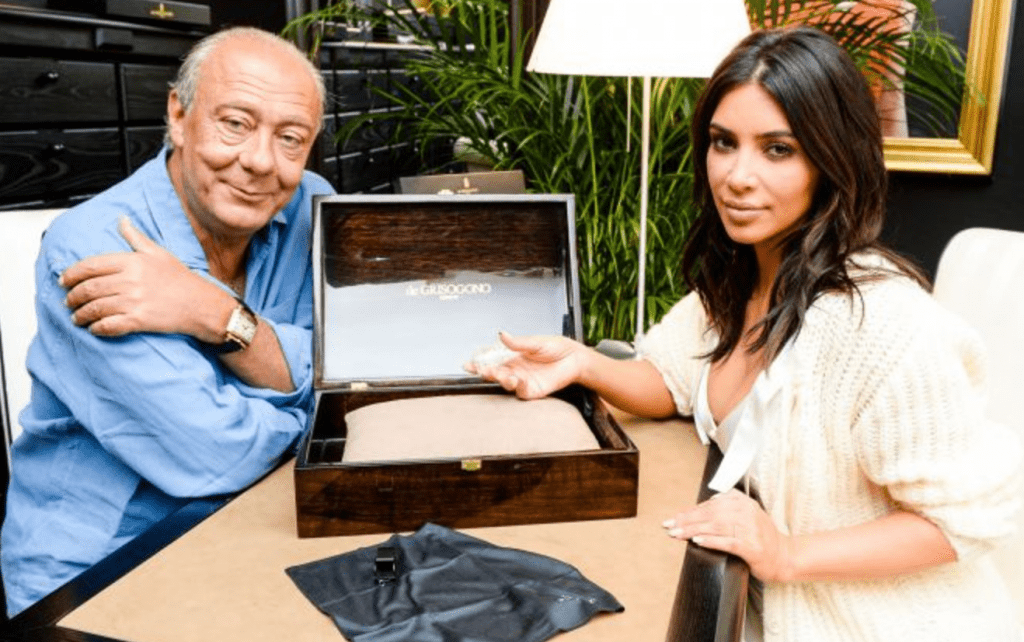 Kim Kardashian with Fawaz Gruosi 
The super rock has travelled from London to New York, Hong Kong to Dubai and now it will be auctioned in Geneva on the 14th November 2017.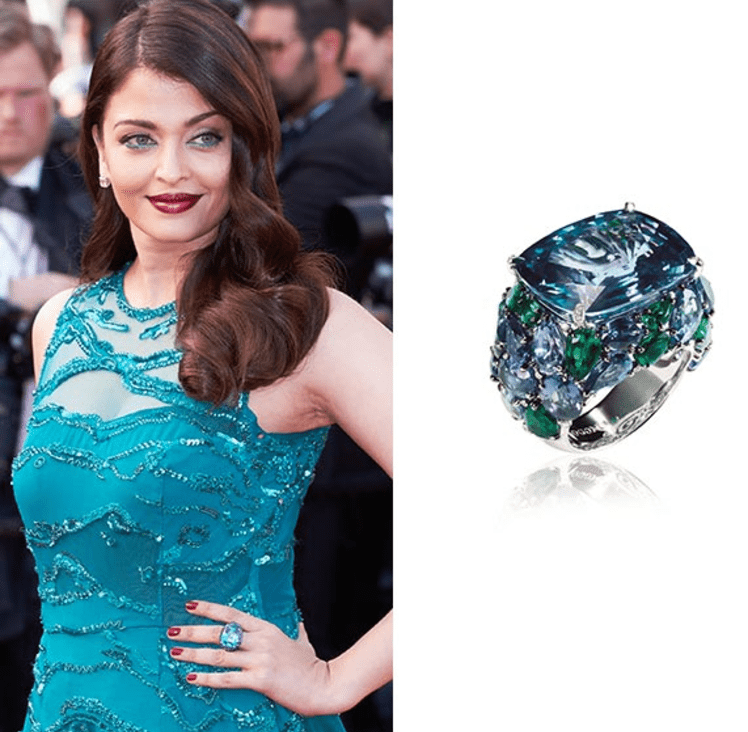 Aishwarya Rai Bachchan supporting de Grisogono
The diamond to be auctioned is an extraordinary necklace featuring a D-colour, flawless IIA type diamond. Weighing a massive 163.41 carat, this has to be the largest diamond to ever come across to auction? It's colourless and unique.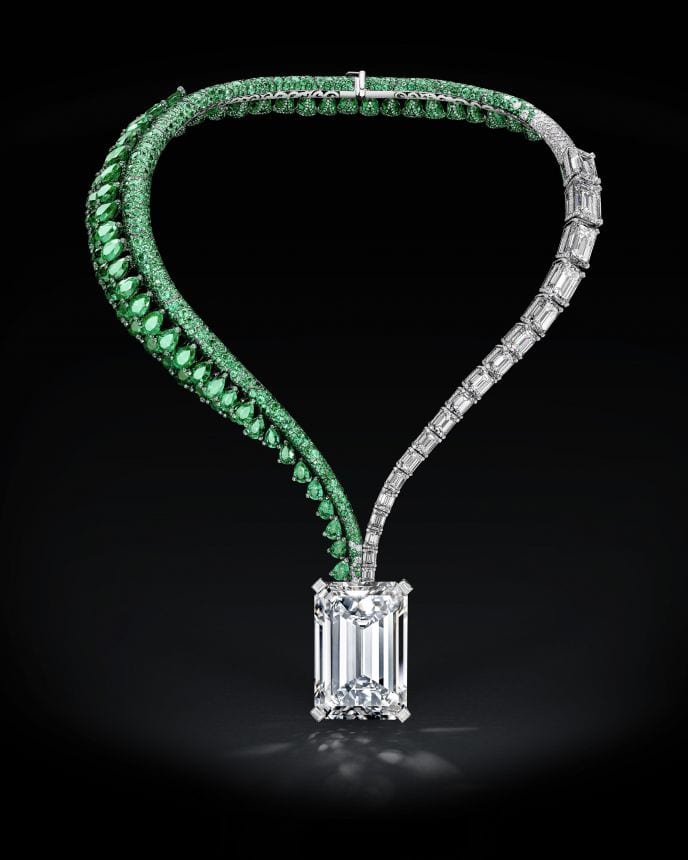 This rare diamond is the 27th largest diamond ever found globally and the largest in Angola.
"I have never had a problem finding creative ideas, but this time there was the immense pressure of 'dressing' such an amazing diamond," said Fawaz Gruosi, president, owner and founder of de Grisogono. "I couldn't do something simple or that had already been seen. I needed a design that was outside of the box."