Until recently, the famous Sultan Ahmet Mosque in Istanbul held the title of the largest mosque in Turkey with a capacity of 10,000 people. However, things have now changed and with splendid architectural designs by two female architects, Bahar Mızrak and Hayriye Gül Totu, the newly built Camlica Mosque in Uskudar, Istanbul holds the title of the largest Mosque in the country.
As soon as you arrive, you will be welcomed by the majestic minarets, domes and white walls of the Mosque boasting its infused Seljuk and Ottoman architecture.
This is not your regular Mosque which only consists of a prayer hall, toilets, washing facilities and a courtyard. The Camlica Mosque has really stepped up its game in transforming the mosque's complex into a holistic one. This mosque not only consists of a prayer room, washing facilities, toilets and a courtyard but also has a separate garden, kid's play area, an open-air rooftop with amazing views, a museum, a library, a separate study area, an art gallery and many lounge areas.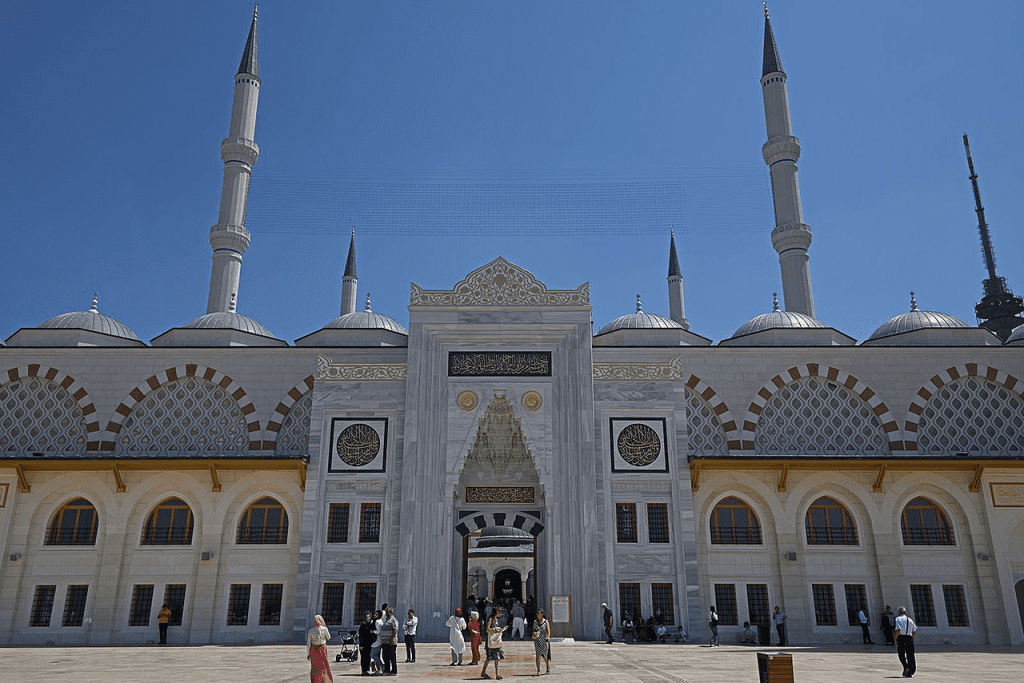 One of the best parts of the Mosque – which comes as no surprise – is the main prayer hall. Located at a distance from the entrance and with layers, it really is an entirely different world once inside. Some of the most magnificent chandeliers hang from the ceiling, while the prayer hall is surrounded by perfectly designed stained glass windows. Both come together to complement each other and provide a blend of natural and artificial lighting to help visitors and devoted worshipers settle into a peaceful state of spirituality.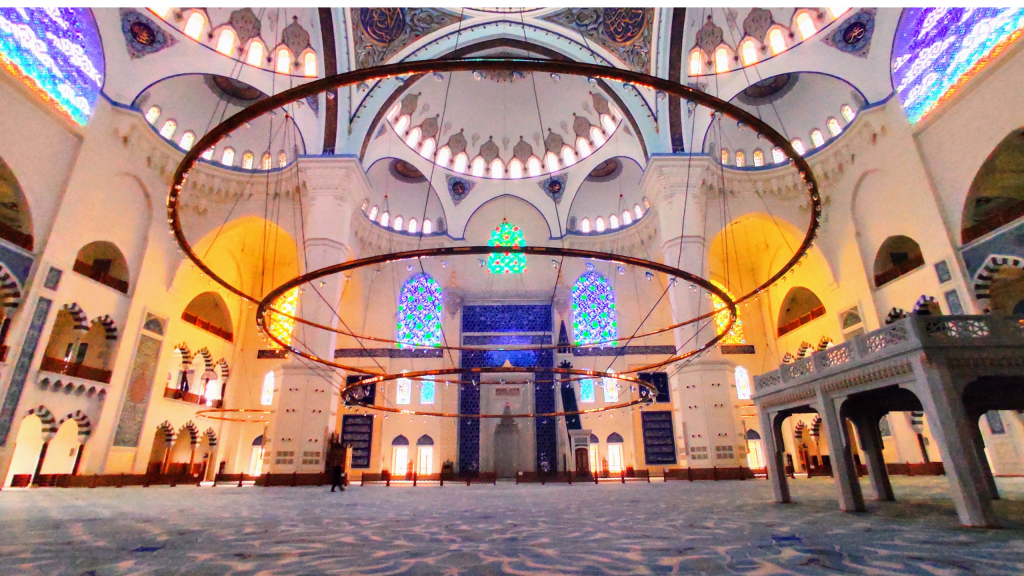 Getting There
With the Mosque located at the top of a hill, it is possible to see it from almost anywhere in Istanbul. Getting here is very simple.
The Mosque is located in the Asian side of Istanbul and therefore requires you to take a ferry from Eminonu to Uskudar and then a bus from Uskudar to the Masjid. You could also take the 15C bus that drops you off right outside the main entrance.
If you wish to get here by car, then there's good news; the Mosque has a car park that accommodates 3500 cars.
Entry to the Masjid for all is free.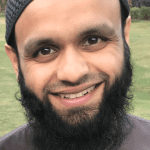 Juber Ahmed is our Digital Editor and travel enthusiast with a keen interest in Islamic history and heritage. He travels with his wife to various places around the world and writes about his experiences.
 
Juber's favourite Quote...
"The World Is a Book and Those Who Do Not Travel Read Only One Page" [Saint Augustine]