Barakah K Hassan is what you call a parallel-preneur; she works as a consultant at Fujitsu and is also the co-founder of Muslimah Dreamers & Doers.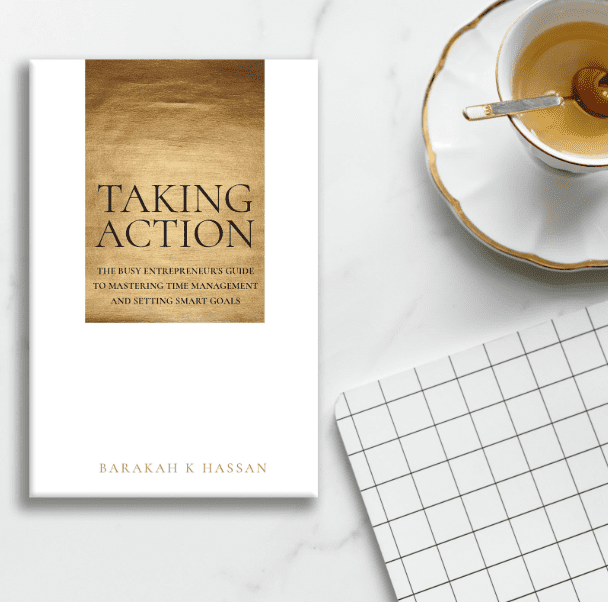 Frustrated; Unfulfilled; Overwhelmed; Under Stress – all words that many people use to describe how they feel when it relates to wanting to implement a business idea. As a mother of four with a full time job and many great ideas, she knew it all too well. Over the years she has spoken with people who have expressed their discontent at their current situation.
We all know that taking action is the key to bridging the gap between dreams and reality. Sometimes, however, as a result of demanding schedules, we find it difficult to move forward with our ideas. With her book, she hopes to help those who feel as if they need a helping hand and a bit of encouragement along the way.
Taking Action is a time management and goal setting guide for busy entrepreneurs. It shows how you can go from feeling frustrated and immobilised to feeling fulfilled and action-orientated by providing a goal attainment model built around six core areas known as D.E.S.I.R.E- Dua do, Establish Why, Set Smartly, Inspect & Adapt, Remember rest and Extra essentials.
Available on Amazon
Priska kibala, aka Sheeda Queen, is an Author, speaker and entrepreneur.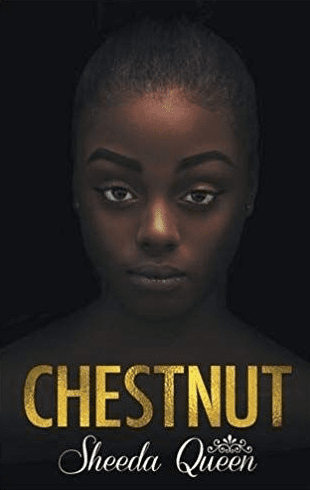 Although she had always been a reader and lover of knowledge she had never set out to write a book. The idea she had in her mind was of a film that she wanted to produce, until she came across an author; Sister Souljah, whose books absolutely moved her soul: So much so that she decided to write her own story, but, more importantly, she wanted to leave a legacy which would inspire others.
Through defining and refining the bonds that matter, Maleka Chestnut's story reveals a young girl's journey of self-discovery, heartache and humour, as she uncovers the power of her buried past to shape her destiny.
Available on Amazon
Charlene is a self taught cosmetic entrepreneur. She manufactures and retails natural, halal and organic lipsticks.
Lipstick & Lies is a collation of harmful cosmetic ingredients. An educational point of reference, this is almost like a buyer's guide.
Inspired by educational empowerment; driven by the force to expose the harmful ingredients that many of the mainstream brands are using; and the damage they can cause. This book is a must read for all beauty fanatics.
Available at: www.nizzcosmetics.co.uk
Hoda Yusuf's book was inspired by her own love for personal development.
She realised there was a theme that success is an already paved path using certain methods to get there; she also knew that individuals are unique, as are their methods of achieving success in their own lives. This book is a guide to help you to pave your own path.  
Lifestyle design is a workbook and a lifestyle guide for people who wish to live a life that is rich and fulfilling. This book will help you to gain clarity into what is important, what is holding you back and what motivates you. This will empower you to set out your own way and aim for your dreams. It is filled with powerful questions, thought provoking activities and inspirational quotes.
Available at www.blissfullsoul.com/shop
By Rikki Knight