Oris was the first watch company to create a diver's watch with a regulator dial. This year's Regulateur 'Der Meistertaucher' continues the story What is the most important function in a diver's watch? The instinctive answer might be water resistance, and there's no doubt that's vital. But assuming a diver's watch can withstand the pressures found deep underwater, what becomes most important is the watch's ability to relay accurately and clearly the remaining dive time.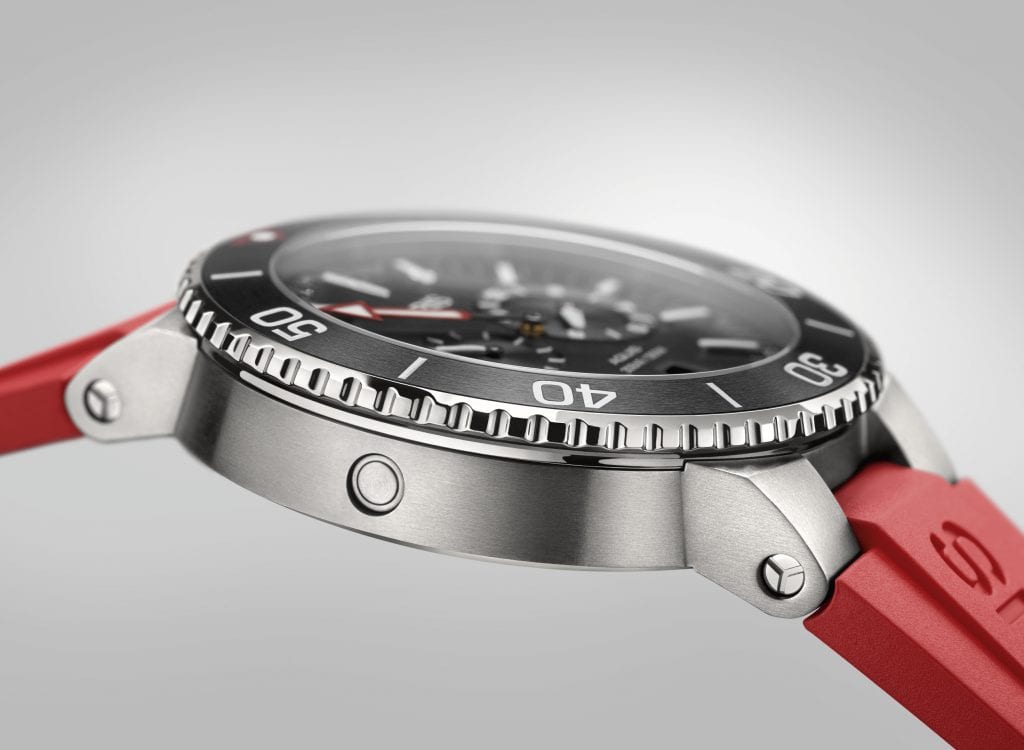 And it's for this reason that Oris has created and now redesigned the new Regulateur 'Der Meistertaucher'. The Regulateur 'Der Meistertaucher' has non-coaxial hands, meaning the hour and minute hands are separated. The minute hand is in the centre, while the hour is shown by a hand on a subdial at 3 o'clock. This isolates the key piece of information for a diver, who can set dive time by aligning the minute hand to the 60-minute scale on the uni-directional rotating bezel, which in this case is fitted with a black ceramic insert with red and white markings. The regulator dial, as this configuration is known, was introduced by clockmakers in observatories in the 18th century.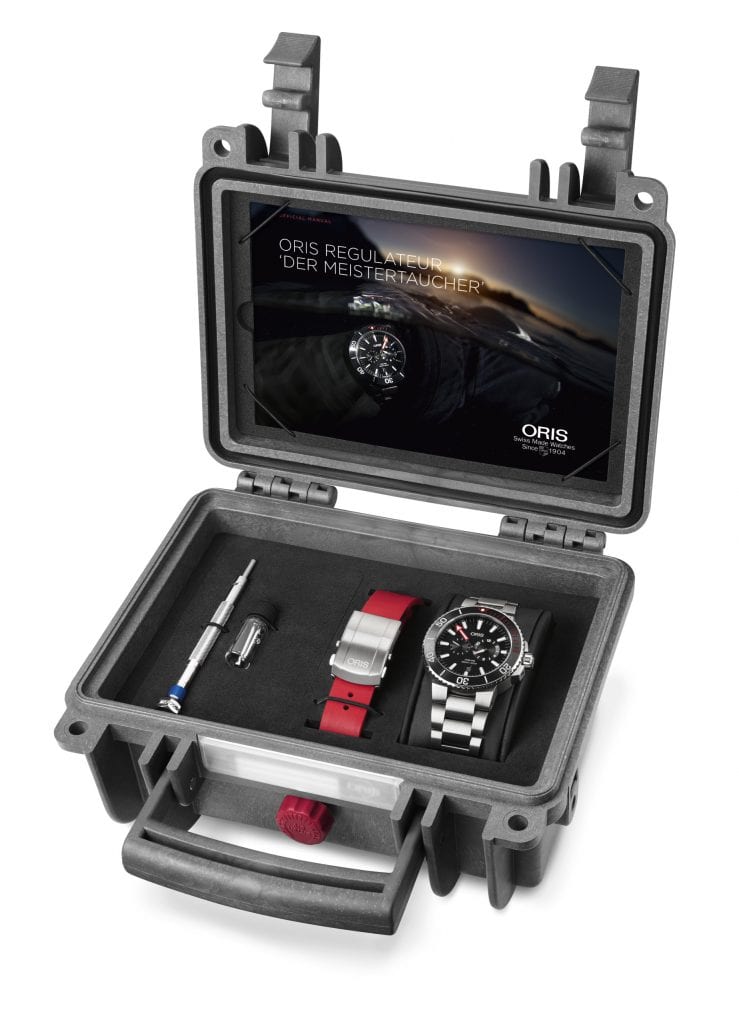 These were highly accurate clocks used to set the time on standard timepieces, particularly after they'd been serviced or repaired. In 1999, Oris became the first watch company to introduce this traditional complication into a diver's watch. That watch was soon followed by the first 'Der Meistertaucher' (which translates as 'Master Diver').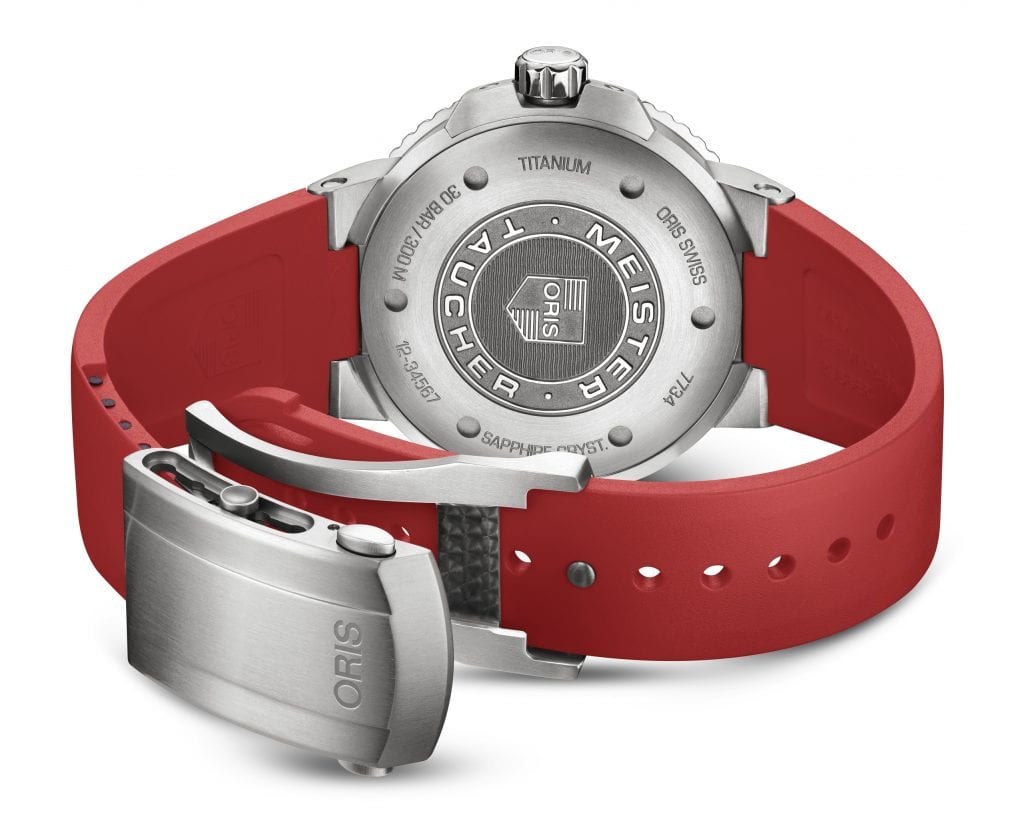 That pattern now reverses with the new Oris Regulateur 'Der Meistertaucher' taking its design cues from the next generation Aquis, also unveiled this year. Like all the new Aquis models, it has a sleeker silhouette than the previous Aquis, and has also been given a number of practical enhancements, including an upgrade that makes the bezel easier to grip and adjust.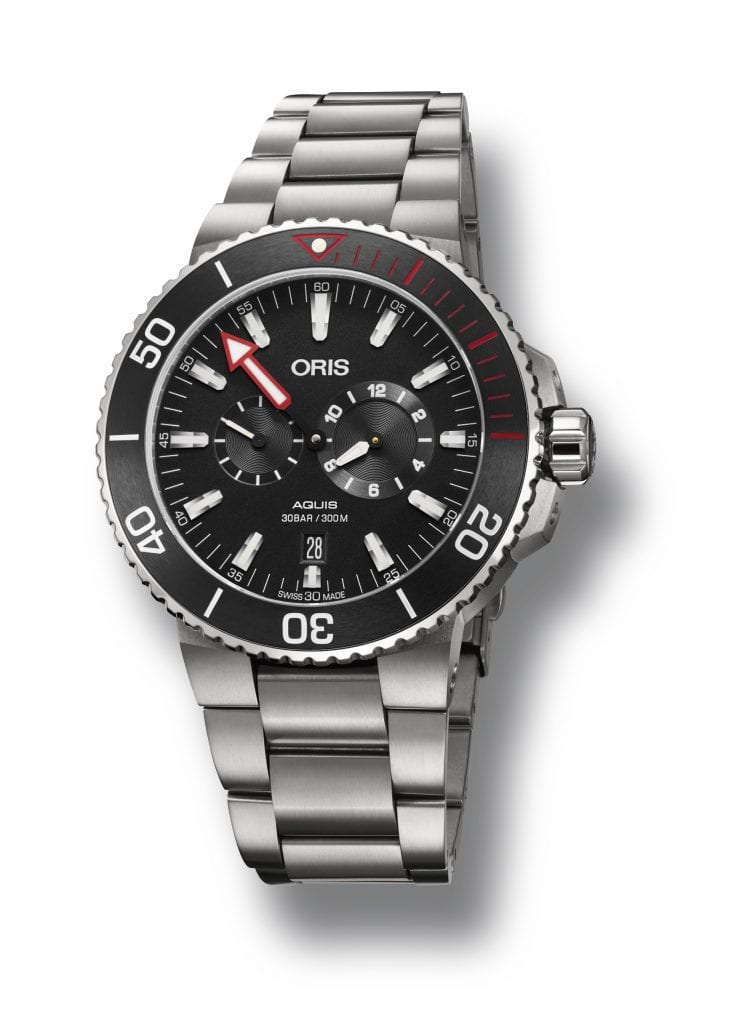 As before, the Regulateur 'Der Meistertaucher' has a lightweight titanium case and bracelet. The minutes hand of this new model has a bright red outline that corresponds to the critical 15-minute scale on the bezel, and to the red rubber strap option. The result is that the eye is drawn to the minutes hand, giving the watch extraordinarily high levels of legibility.
Buy from: www.oris.ch