Konnie Huq stormed to victory in Radio Times' recent Best Ever Blue Peter Presenter poll, but she's always been appreciated by the Asian community.
Konnie was the BBC children's TV show's longest serving female presenter, having co-hosted it from December 1st 1997 until January 23rd 2008, and she recalls:
'When I first got the job on Blue Peter, people running Indian restaurants in London – who are usually from Bangladesh – were so proud that they often refused to let me pay. I'd then feel bad thinking "But I'm earning money now, and I want to help your business!"'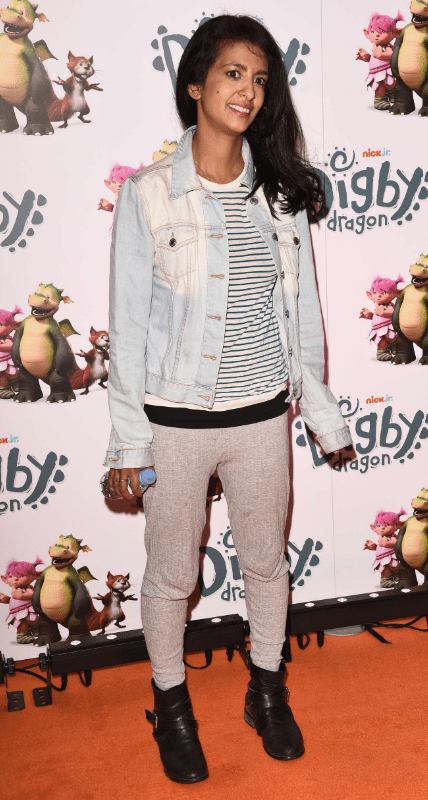 Now 41, Konnie and her two older sisters, Nutun, 50, and Rupa, 44, were born and still live in Ealing where they were raised by their Bangladeshi father and mother, Muhammad and Rowshan, who'd moved to England in the 1960s to improve their children's chances of a good education. It must have worked because Konnie and Rupa are Cambridge University graduates.
Nutun is now an architect and kitchen designer, and Rupa is their local Labour MP.
We grew up in a Muslim household, but it wasn't strict'
says Konnie, pleased that her presenting career – which began in the mid-90s on the GMTV quiz show Eat Your Words – made her parents proud. 'Blue Peter especially was something to be proud your child was doing.
It's a really family-friendly show, so they'd come into the studio and get invited to the annual Blue Peter garden party.'
Konnie is also pleased to have been something of a trailblazer for British Asians on television.
'I don't see myself as a pioneer, but like representatives of any minority, anyone Asian on TV is sending a signal to other Asians "This is the norm." There are a lot more Asian faces on telly now than when I started out. I really like Nadiya Hussain, who's a fellow Bangladeshi, and Naga Munchetty – they're both great personalities, and only a good thing.'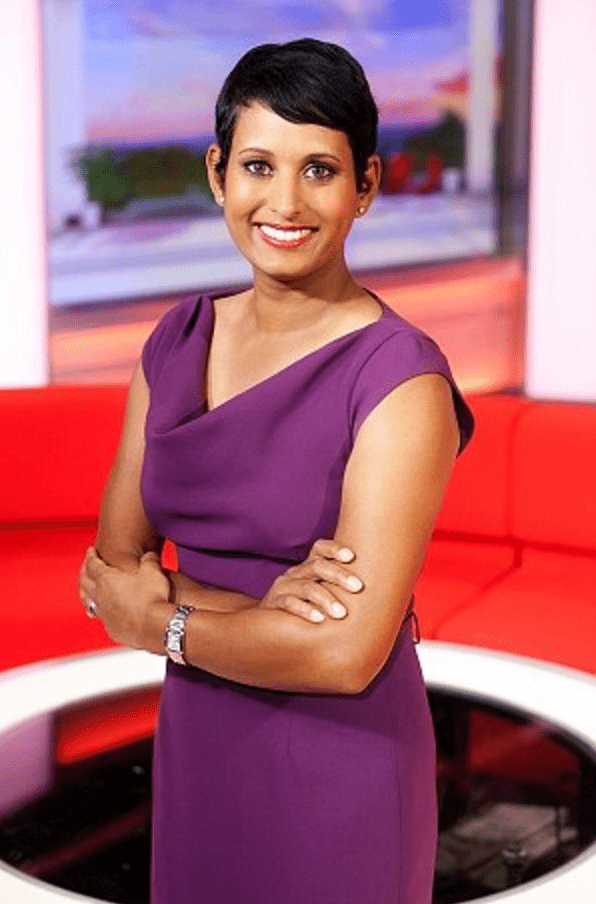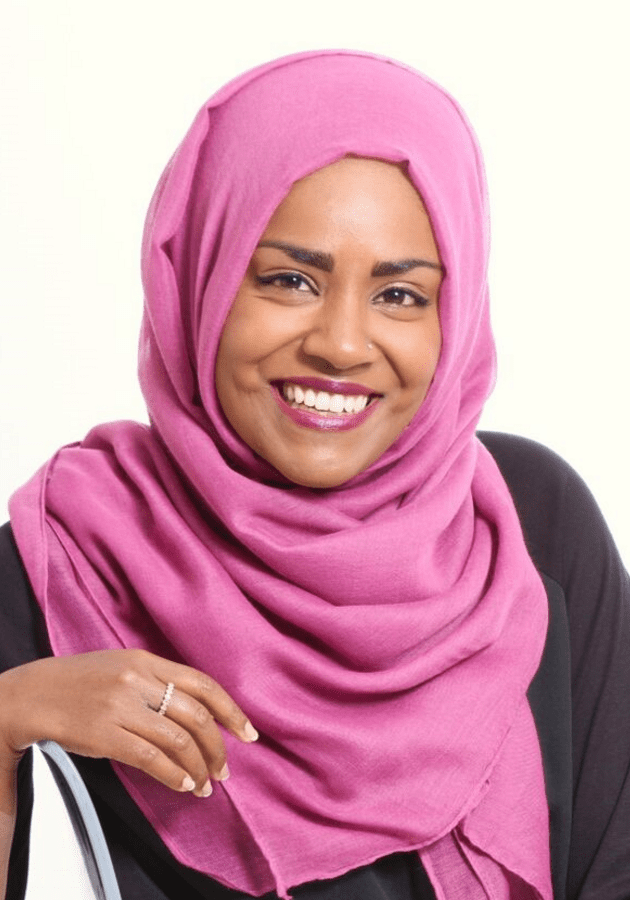 During her spell on Blue Peter, Konnie fronted numerous other shows including Top Of The Pops. Her most notable job since Blue Peter has been presenting solo The Xtra Factor on ITV2 in 2010.
Konnie married satirical broadcaster Charlie Brooker on July 26th 2010, following a nine-month relationship though they'd been friends for years beforehand.
Asked if her parents expected her to marry a Muslim, she replies:
'I think they were just relieved I got married at all. They wanted me to marry in my 20's and, as I didn't until my mid-30s they may have questioned whether I was inclined the other way! They were really pleased I married Charlie. They liked his profession. Also, Charlie is very principled. He's not at all driven by money or celebrity. Those are things I really like about him.'
Have they had stick for being a mixed race couple?
'Weirdly no, not at all. We haven't had any of that.'
Charlie was brought up a Quaker and, while Konnie says "culturally I'm totally Muslim" and she won't eat pork, she doesn't pray or wear Islamic clothes, and they are not bringing their children up within any religion.
Their sons both have made-up names: Covey, aged four, and Huxley, two.
Konnie is ambassador of mitsubishi-cars.co.uk
Listen to Konnie's podcast HERE
Donate HERE
By Peter Robertson
The full interview on Konnie Huq can be found through our Spring issue of British Muslim Magazine. Download or buy our spring issue HERE (Available from 3rd March 2017).