British Muslim Magazine has flown out thousand's of miles away, to explore the amazing areas of Kusadasi, Turkey. First stop, Virgin Mary's House.
We start our series in Kusadasi, Turkey – the home of history, heritage, halal food and amazing people.
Turkey is a safe place to travel, regardless of what the national media may say. There is so much history to explore in Turkey, especially the west side.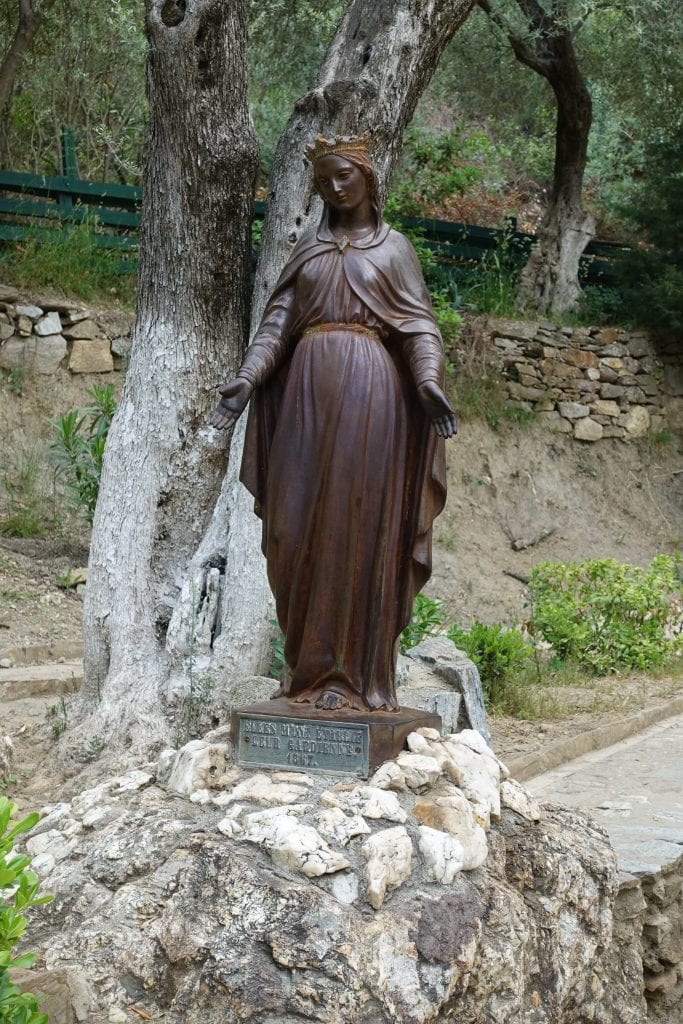 Located on the top of the "Bulbul" mountain in Ephesus, Turkey – stands a building, not too large in size and amongst beautiful greenery  – This is said to be Maryam's (Mary) house, as she lived her final years.
In Islam, Jesus is considered one of the five greatest prophets sent by God to mankind.  Muslims knowledge about Jesus is based on the two main sources of Islamic knowledge: the Quran and Hadeeth (prophetic sayings).
In the Quran, Jesus is referred to as Isa ibn Maryam, or Jesus, the son of Mary.  The story of Mary and Jesus is best described in the Quran in chapters 3 and 19.
The building is a typical Roman architectural example, entirely made of stones. The original two-stored house, which consisted of an anteroom (where today candles are proposed), bedroom and praying room (Christian church area) and a room with fireplace (Where Muslims can pray).
This is one of many places, mixed faith groups come to pray.
Today, only the central part of the building and a room on the right of the altar are open to visitors.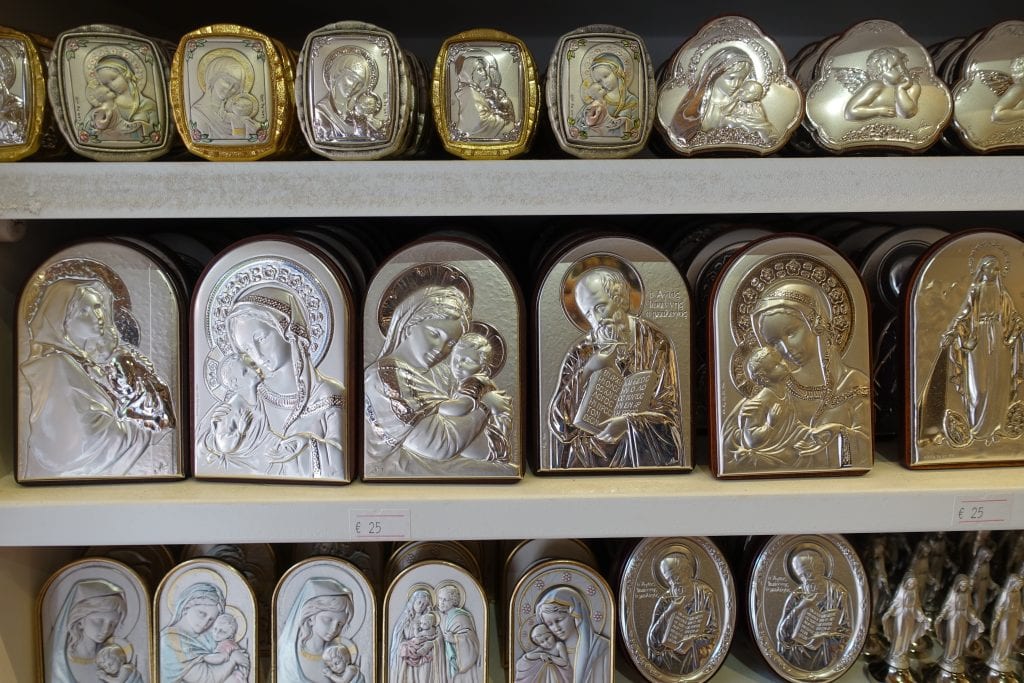 From there, one can understand that this building looks more like a church than a house.
Another interesting place is the "Water of Mary", a source to be found at the exit of the church area and where a rather salt water, with curative properties, can be drunk by all. You can buy an empty bottle for 1.5 Lira to fill the bottle and take home.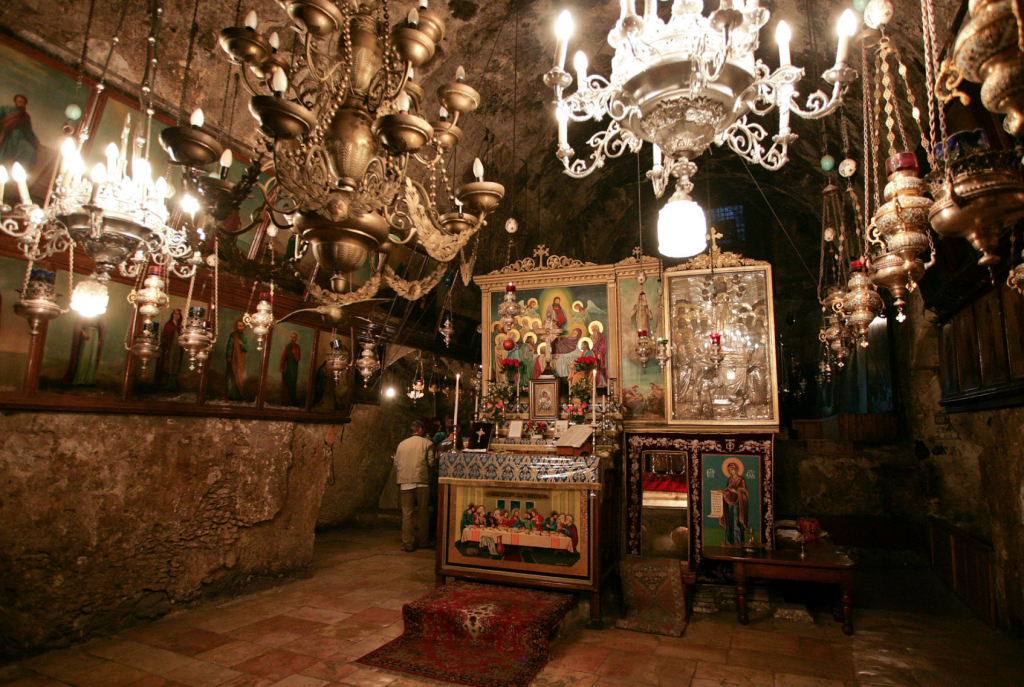 It is the place where Mary may have spent her last days. Indeed, she may have come in the area together with prophet Yaya PBUH (Saint John) who spent several years in the area to spread Christianity. Mary preferred this remote place rather than living in a crowded place.
The birth of Prophet John is miraculous because he is the offspring of a barren mother and an elderly father. His father, it should be noted, was also a Prophet named Zecheriah.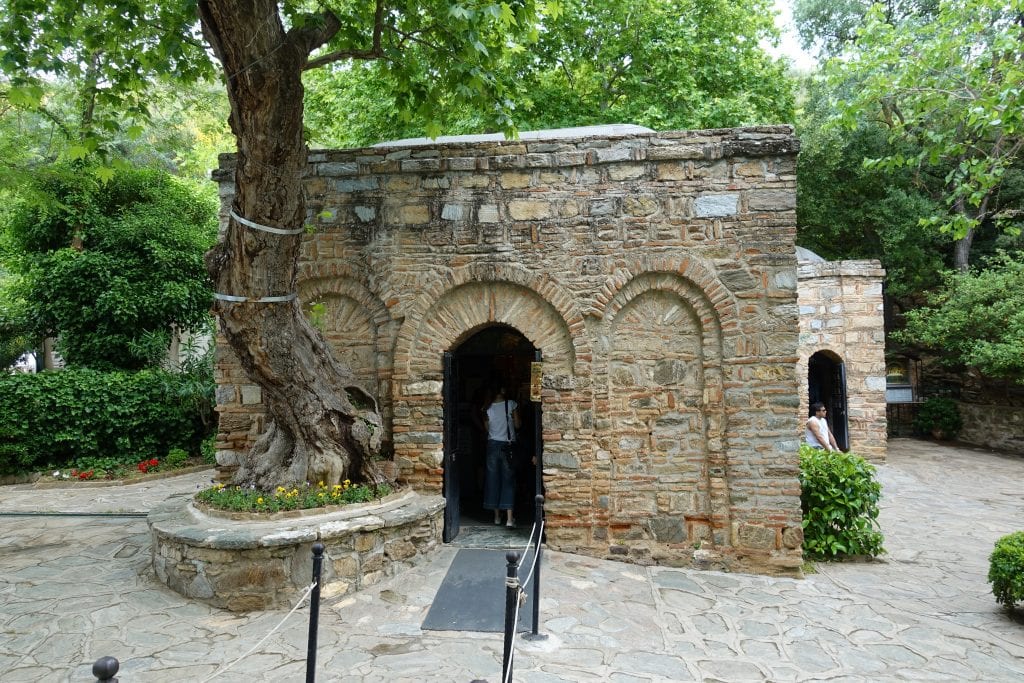 "'Zecheriah, We bring you the good news of the birth of a son whose name shall be John, one whose namesake We never created before.' He said: 'My Lord! How can I have a boy when my wife is barren and I have reached an extremely old age?' He answered: 'So shall it be.' Your Lord says: 'It is easy for Me', and then added: 'For beyond doubt, I created you earlier when you were nothing' (Quran 19:7-9).
"Zecheriah exclaimed: 'My Lord! How shall I have a son when old age has overtaken me and my wife is barren?' He said: 'Thus shall it be; Allah does what He wills'"(Quran 3:40).
When travelling to Virgin Mary's house, muslims have the chance to read Namaz while other worshippers have the chance to pray as well. Don't forget your scarves ladies!