Billionaire businessman and former Harrods owner, Mohamed Al Fayed has died at the age of 94.
Commenting on his tragic passing, his family said that he "passed away peacefully of old age" on Wednesday.
His body was soon buried on Friday after the Jumah prayers at London Central Mosque in Regent's Park. 
"Mrs Mohamed al-Fayed, her children and grandchildren wish to confirm that her beloved husband, their father and their grandfather, Mohamed, has passed away peacefully of old age on Wednesday, August 30, 2023,″ his family said in a statement released by the Fulham Football Club on Friday.
"He enjoyed a long and fulfilled retirement surrounded by his loved ones. The family have asked for their privacy to be respected at this time," the family said.
Al Fayed's Humble Origins
Al Fayed had a very simple life before he became the owner of Harrods. Born in January 1929 in Egypt, Al Fayed's father worked as a school inspector. He began by making investments in shipping in Italy and the Middle East, after which he made the move to the United Kingdom in the 1960s and began many business ventures.
Rising from humble origins, Al Fayed went from strength to strength after successfully establishing himself in diverse enterprises such as oil, banking, real estate and even luxury hotels.
He also soon became the owner of the Fulham Football Club in Britain.
According to the Sunday Times Rich List, the family's fortune is estimated to be at 1.7 billion pounds in 2023, making al-Fayed the 104th richest person in the country and the 1,516th richest in the world.
Al Fayed was world-renowned, and for good reason. Whilst he was based in the UK most of the time, it was very difficult for him to get British citizenship in the beginning. But despite this, Al Fayed believed in British values and went to great lengths to reveal his identity as a British aristocrat. He purchased a castle in Scotland, purchased a football team, and also sponsored the Royal Horse Show. In 1985, he also took over the Harrods emporium.
The Death of Dodi and Diana
Dodi, the son of Mohamed Al Fayed, tragically died alongside Diana in France in 1997. For Al Fayed, he believed that this was no accident but more of a meticulously planned murder. Believing that the royal family disliked Diana dating an Egyptian and that marrying a Muslim was beyond limits, Al Fayed told an inquest the list of alleged conspirators in 2008.
According to Al Jazeera, the inquest concluded that Diana and Dodi died because of the reckless actions of their driver – an employee of the Ritz hotel owned by al-Fayed – and paparazzi chasing the couple. Separate inquiries in the UK and France also concluded there was no conspiracy.
Main Image Credit: Al Jazeera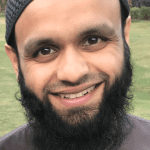 Juber Ahmed is our Digital Editor and travel enthusiast with a keen interest in Islamic history and heritage. He travels with his wife to various places around the world and writes about his experiences.
 
Juber's favourite Quote...
"The World Is a Book and Those Who Do Not Travel Read Only One Page" [Saint Augustine]