Finally, luxury fashion brand Dolce & Gabbana launches something a little more modest for muslim fashion collectors.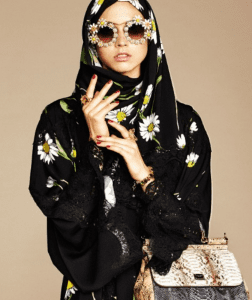 For the first time, designers Domenico Dolce and Stefano Gabbana have released a collection of hijabs and abayas (ankle-length robes) targeting Muslim shoppers in the Middle East.
The Abaya Collection: The Allure of the Middle East) debuted exclusively onStyle.com/Arabia earlier this week. According to a press release, it's intended as "an enchanting visual story about the grace and beauty of the marvelous women of Arabia."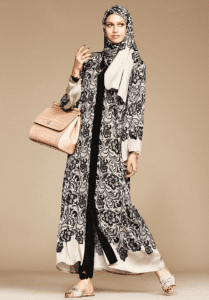 Dolce & Gabbana's usual figure-hugging designs were replaced with long black and beige dresses made of georgette and charmeuse fabrics. Some feature the daisy, lemon, polka dot and rose prints from their Spring-Summer 2016 collection, while others are embellished with lace.
The collection went on sale this month, and is available at all of the brand's boutiques in the Middle East, as well as select stores in Paris, London, Milan and Munich.
According to a recent Thomson Reuters report, Muslim shoppers spent $266 billion on clothing and footwear in 2013, and that figure could reach $488 billion by 2019.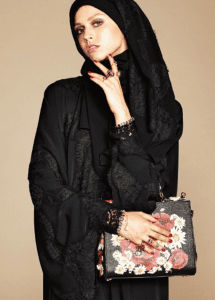 Recently, Tommy Hilfiger, DKNY and fast-fashion retailer Mango have released capsule lines to coincide with Ramadan, and luxury e-retailers Net-a-Porter and Moda Operandi have started curating merchandise for Ramadan. Similarly, H&M was praised for including a hijab wearing model in a video encouraging consumers to recycle their clothes last fall.