Near the small village of Chatton in Northumberland's north east stands a 3,000 year-old earthen rampart that offers an unrivalled view across the whole of this magnificent county – from the rounded humps of the Cheviot Hills on the Scottish border to Lindisfarne where creamy sands swirl into the North Sea. What makes this panorama even more striking is that at certain times of the day when the light is clear, you can see seven medieval castles. Despite this remarkable vista and proximity to one of Northumberland's most imposing medieval fortresses and parklands (Chillingham Castle), few people know of Ros Castle – or its view. But then that's true of England's northernmost county in general.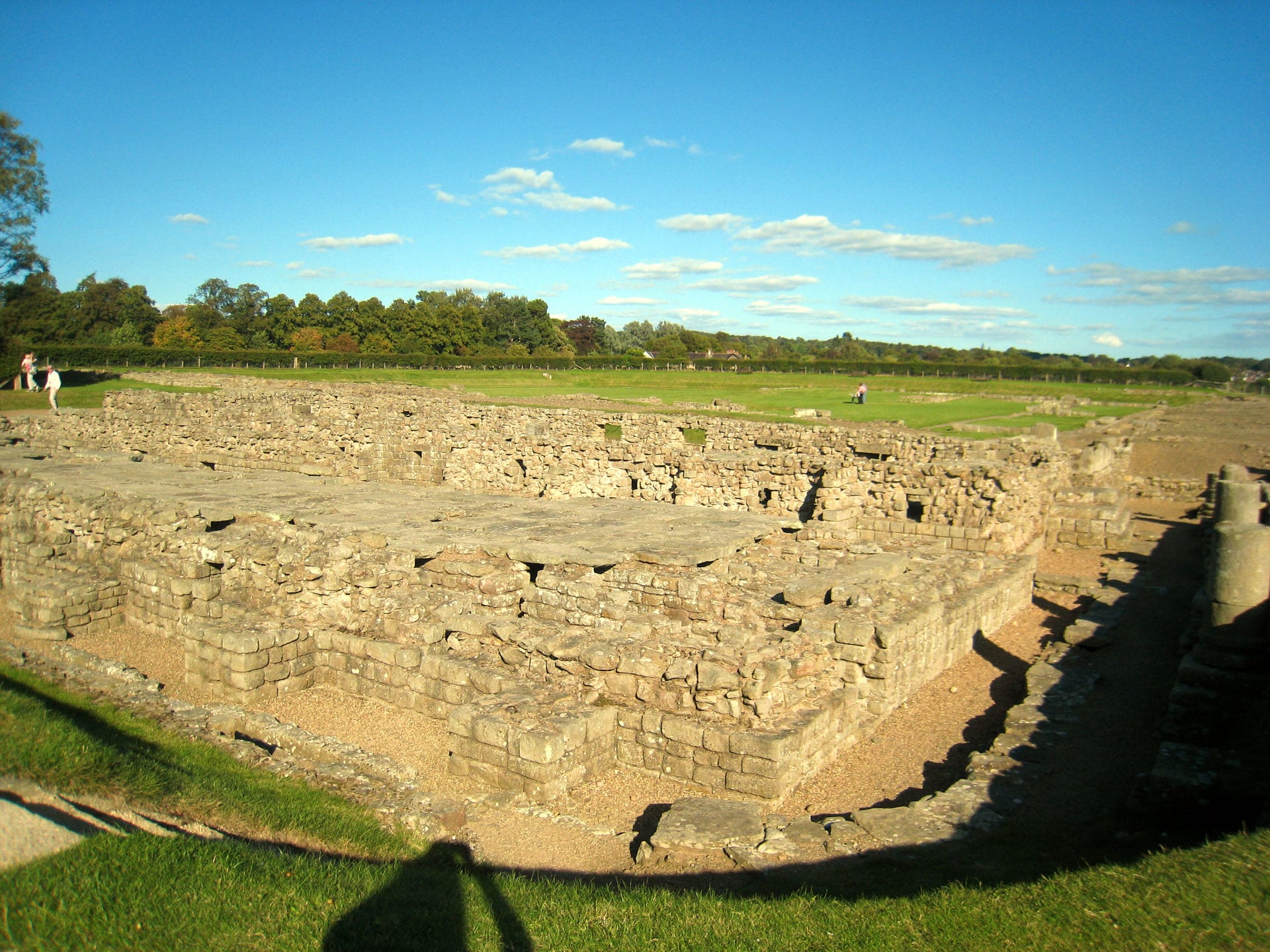 Where else in the country can you walk for several miles across a pristine sandy beach and only meet a handful of people; or set foot late in the afternoon and see one of the most important historic monuments in Britain (Hadrian's Wall) ribboned across the hills with hardly another soul in sight? It's truly beautiful.
Tourism literature boasts that Northumberland is the 'Secret Kingdom' which is a bit erroneous these days (the secret has been out for years), but there are still many corners of Northumberland that are relatively unexplored by visitors – and wonderfully crowd-free even in high summer.
But let's turn to a well-trodden path: Hadrian's Wall. For 73 miles, the 2,000-year-old Roman barricade crosses the neck of England from Bowness-on Solway in Cumbria to Wallsend on Tyneside. Though still standing at over six-foot high in places, the wall dips in and out of sight, breaks up here and there and disappears completely on the outskirts of Newcastle. But it leads the modern day rambler on a varied journey from the Irish Sea, over farmland and hills on the southern edge of Northumberland National Park, and through the leafy Tyne Valley before its final run past the old shipyards on the River Tyne.
Between Chollerford and Brampton the ruin is particularly well preserved owing to the inaccessible location and high Whin Sill cliffs (a type of igneous rock peculiar to the North East) that lift the wall skywards and out of the reach of builders from centuries past. Certainly there were easier places to transport Roman masonry than across this rugged terrain. Elsewhere along the line of Hadrian's Wall, the sharp-eyed visitor will notice that some houses and farmsteads are constructed with suspiciously well-dressed stones. Roman masonry was also widely 'recycled' in more prominent buildings such as the Golden Lion pub in Corbridge, Thirlwall Castle near Greenhead and in churches.
At Hexham Abbey for example, visitors to the Anglo-Saxon crypt may just make out Roman letters in the stonework above their heads; and a few miles away in St Giles's Church, Chollerton, a Roman altar supports the font. Also of interest are three cylindrical piers on one side of the nave that were sourced from one of the nearby forts. Facing them is a row of much later hexagonal structures, which makes one wonder if the architect's suppliers simply ran out of matching Roman pillars.
By Aeishah Shah