400,000 muslim soldiers fought in the war 100 years ago. Tabinda-Kauser Ishaq, a final year student at the University of Arts in London, hopes the piece of clothing will give Muslim women a new way to mark Remembrance Day.
Born in what is now Pakistan, Sepoy Khudadad Khan was one of 1.2 million Indian soldiers and 400,000 Muslims who fought alongside British troops in 1914.
"It's a way for ordinary Muslim citizens to take some attention away from extremists who seem to grab the headlines," said Sughra Ahmed, president of the Islamic Society of Britain.
Khudadad Khan, (20 October 1888 – 8 March 1971) born in Chakwal in what is now Pakistan, was the first South Asian recipient of the Victoria Cross, the highest military award for gallantry in the face of the enemy given to British and Commonwealth forces.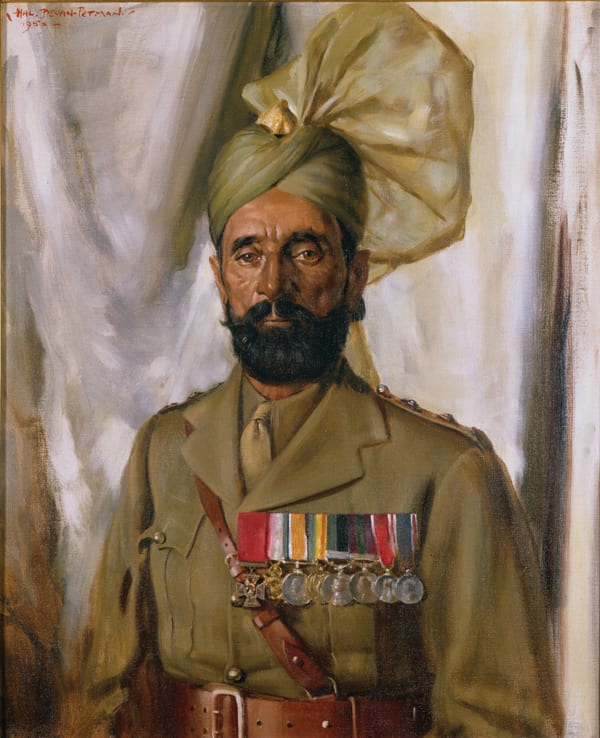 He was the sole survivor of a team assigned to defend vital ports in France and Belgium from being taken by German troops.
Despite being outnumbered, Khan managed to hold off the enemy advance long enough for British reinforcements to arrive.
"A million Muslims in Britain already wear poppies come Remembrance Day and this is another way for them to mark that; the poppy headscarf is a strong symbol of Muslim integration in Britain," Mr Ballinger added.
The scarf is backed by mainstream Muslim groups including the Islamic Society of Britain and profits from its sale will be donated to the Poppy Appeal.
The scarf, which costs £22, will be launched tomorrow to mark 100 years since the first Muslim soldier was awarded the Victoria Cross for his bravery during the WW1.